Sofie van Hemmen is a member of the Wageningen student cycling association Hellingproof, which organised this year's edition of the NSK cycling. She looks back on a very wet edition.
For the organisers, the day started early and did not go without incident. 'We started setting out the course at six in the morning', says Hemmen. 'Not without incident: the bales of straw were drenched from the rain, and there were several cars on the track. Eventually, we got everything sorted out, and we were able to start the first competition for the men at ten-fifteen.'
A total of 225 student cyclists signed up for this NSK. Competitors cycled the Wageningse Muur route. 'A total of 202 cyclists made it to the start', says Van Hemmen. 'There was a considerable number of cancellations, probably due to the weather conditions.'
Text continues below the photo.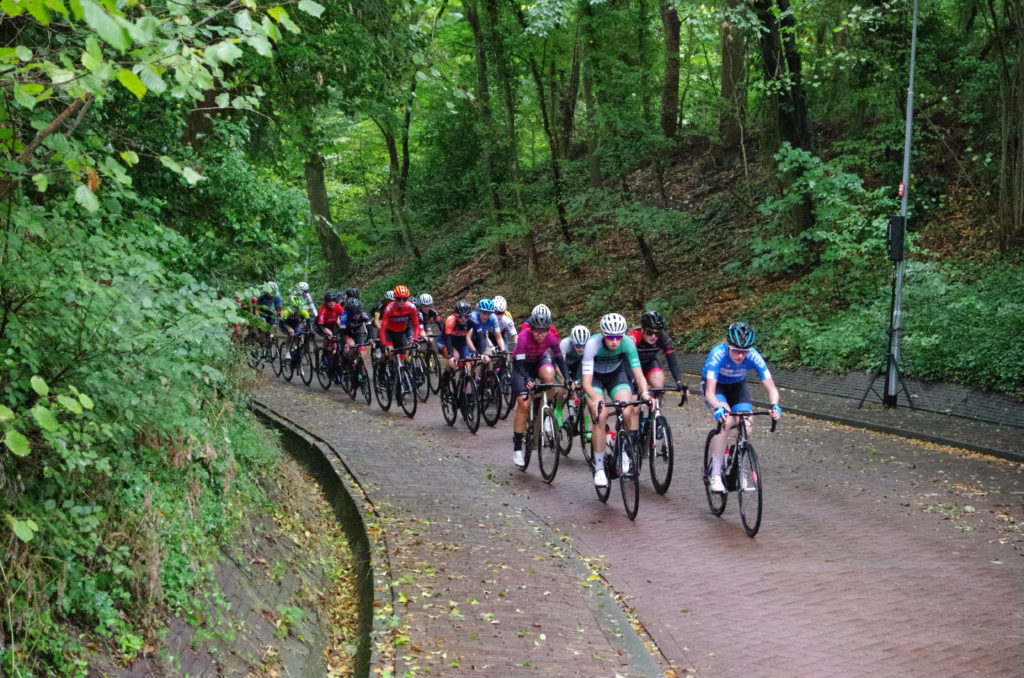 Abrasions
The wet circumstances caused some stressful situations along the route, Van Hemmen states. 'There were a few small crashes, but in most cases, the cyclists were able to mount their bikes and continue on their way. One competitor visited the first aid tent as a precaution. As far as I know, the only injuries they treated were abrasions.'
Despite the inclement weather, the cyclists gave it their all, Van Hemmen says. 'The cyclists were tactical and competitive. There was an excellent atmosphere at the finish. We look back upon a great day.' The fact that there was no Wageningen victory to celebrate didn't change that.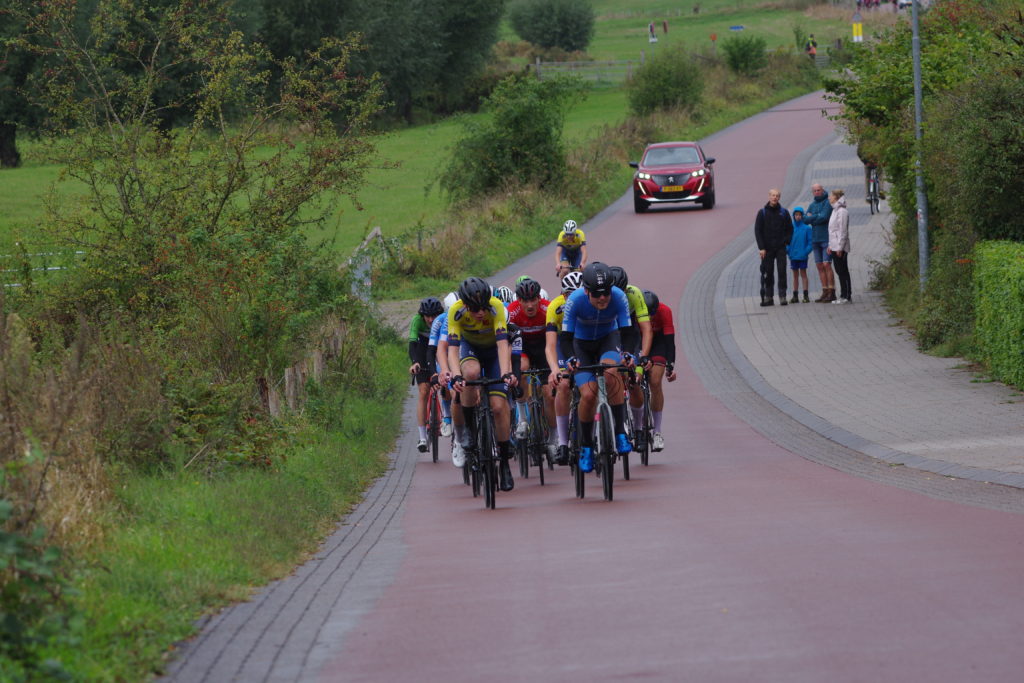 Also read: