Except for a tiny section near the Leeuwenborch, the lane has yet to be constructed. But a name has already been picked. Rein Nijhof, from Ede, came up with the clever and somewhat self-evident idea to name the bicycle lane after the former steam tram between Ede and Wageningen. His was the winning suggestion in the competition to find a name.
Nijhof had the honour of revealing the name together with provincial delegate Helga Witjes on the corner where the Churchillweg meets Hoevestein, just a stone's throw from the tiny section that has already been constructed. The name was set to be revealed in Bennekom, where the lane branches towards WUR's campus, but heavy traffic on the Kierkamperweg makes holding a ceremony impossible.
I was there
Rein Nijhoff and his wife cycle to Wageningen regularly. He is an amateur historian and knows all about the steam tram that would shuttle the route from 1882 to 1968. 'I was there when the tram rode for the last time. The tram was nicknamed Bello, after the name of its steam engine.' But just Bello felt a little meagre for the cycling lane. 'Suddenly, I remembered the expression "pico bello", which refers to something excellent.'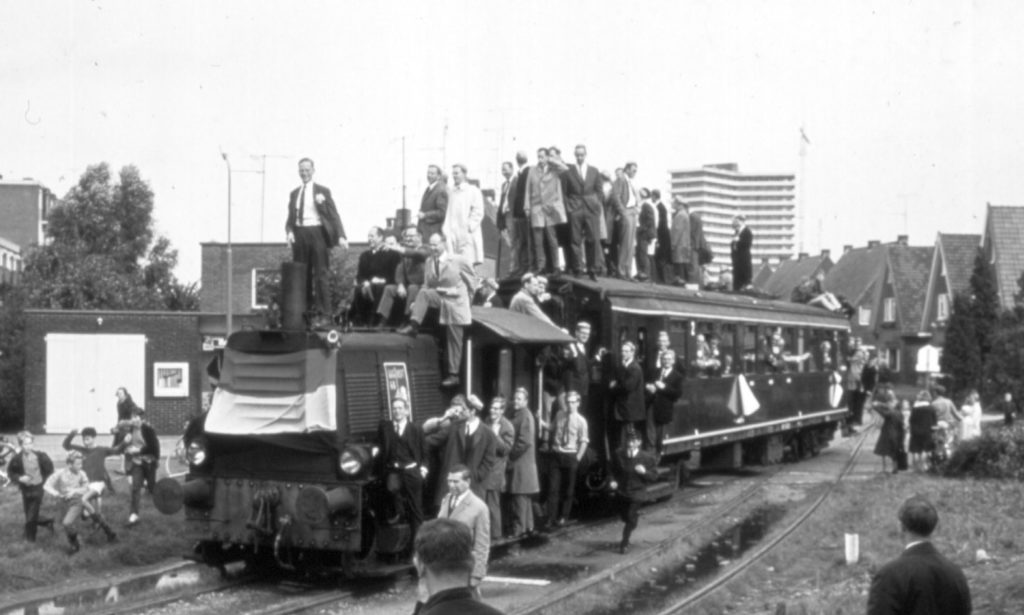 The new lane mostly follows the trajectory of the old tram, except for Bennekom centre and the section to the edge of Wageningen, and covers existing cycling lanes that will be upgraded to a rapid cycling lane this spring—starting with a branch to the campus. An independent lane will be constructed along the Kierkamperweg between the Mansholtlaan and the Achterstraat. This busy road currently has narrow lanes on either side of the road.
Cyclists can use this lane and the lanes along the Mansholtlaan to reach the campus. The rapid cycling lane is one in b a series of similar lanes in the province. It is customary to name lanes like this, and no less than 400 suggestions were submitted. The route is set to be completed at the start of 2024.
Also read: