The student championships take place in a different city each year. This year, Wageningen student cycling association WSWV Hellingproof has the honour. The students will face the Wageningen Wall on Sunday.
The course holds few surprises for cycling enthusiasts in Wageningen: down the Generaal Foulkesweg, left at the Wilhelminaweg, turn left onto the Veerweg, left again and up the Westbergweg for another left to the Hesselink van Suchtelenweg, to the start and finish. Each lap is 2.2 kilometres. The number of laps depends on which of the five categories the cyclist has selected to join.
'Some 250 student cycling enthusiasts from throughout the country will join the championship and cycle the Wageningen Wall course', says Sofie van Hemmen, one of the organisers. 'The cyclists compete for the title of student champion of the Netherlands and the red, white, and blue jersey, which is to be worn exclusively by the Dutch champion. Annemiek van Vleutren (a professional cyclist and WUR-alumna, ed.) won the NSK on the Utrechtse Heuvelrug in 2007.'
On home turf
Van Hemmen is one of the organisers and will not join the competition on Sunday. Fellow Hellingproof member Anna Lisa Nooren will start. Although she has never joined the Wageningse Muur competition, she is familiar with the course. 'Hellingproof completed a full training session on the course last Wednesday. I couldn't make it, so I cycled the course alone a few times to familiarise myself with it.
Nooren has been cycling for about three years now and started competing in student competitions last year. 'I also entered into the NSK in Eindhoven last year. As a result of a concussion and covid, I have not been able to join any competitions this year. However, I have started cycling again, and with the NSK taking place here in Wageningen, I feel I must join.'
Wet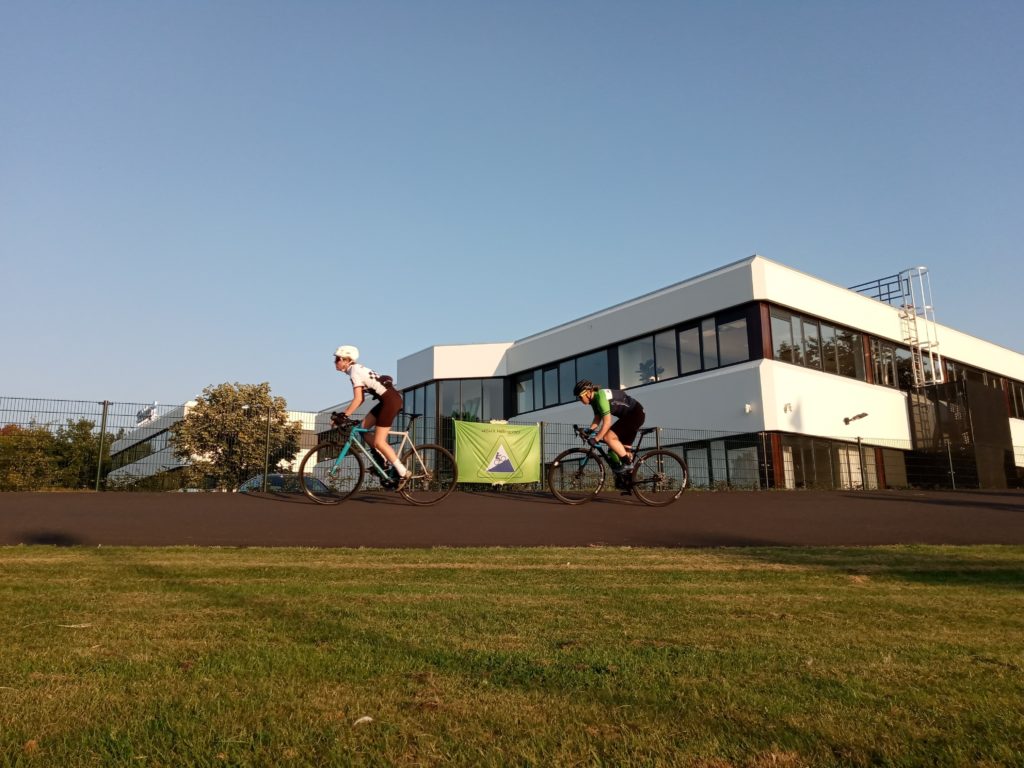 The weather forecast is varied, but there is a good chance of heavy precipitation on Sunday. That will affect the competition, says Nooren. 'Cycling is different under wet conditions. Last week I cycled in the rain for the first time in a while. I'm glad I did because if you are accustomed to dry conditions, wet roads really take some getting used to. Your braking distance is longer, and there is less grip when turning corners. Some competitors may choose to relieve some tyre pressure on Sunday. I'm curious how cautious everyone will be.'
Despite the chance of rain, Nooren is looking forward to Sunday, 'It's great to be able to compete again. We'll see where it all ends.'
The first competition starts at 10 am and the last one at 4 pm. 'Everyone is welcome to come and watch along the route', Van Hemmen says.
Also read: