Wageningen is to get yet another festival: 0317. The event in Torckpark will mark the start of the summer with DJs, live acts and food trucks.
You need to seize your opportunities when they arise. That is basically what International Land & Water Management students Leonie Nispeling and Jes Kallen thought. At the end of June, Torckpark will be turned into a festival ground for the traditional Wageningen Woetstok. So if the park is already full of stages, speakers and portable toilets anyway, why not use it for one day extra? And that is why on 25 June, the day after Woetstok, DJ collectives 4XL (hip hop), MiniCulture (dance) and newcomer Grassroots Bass Collective (dub) will take over Torckpark.
Large stage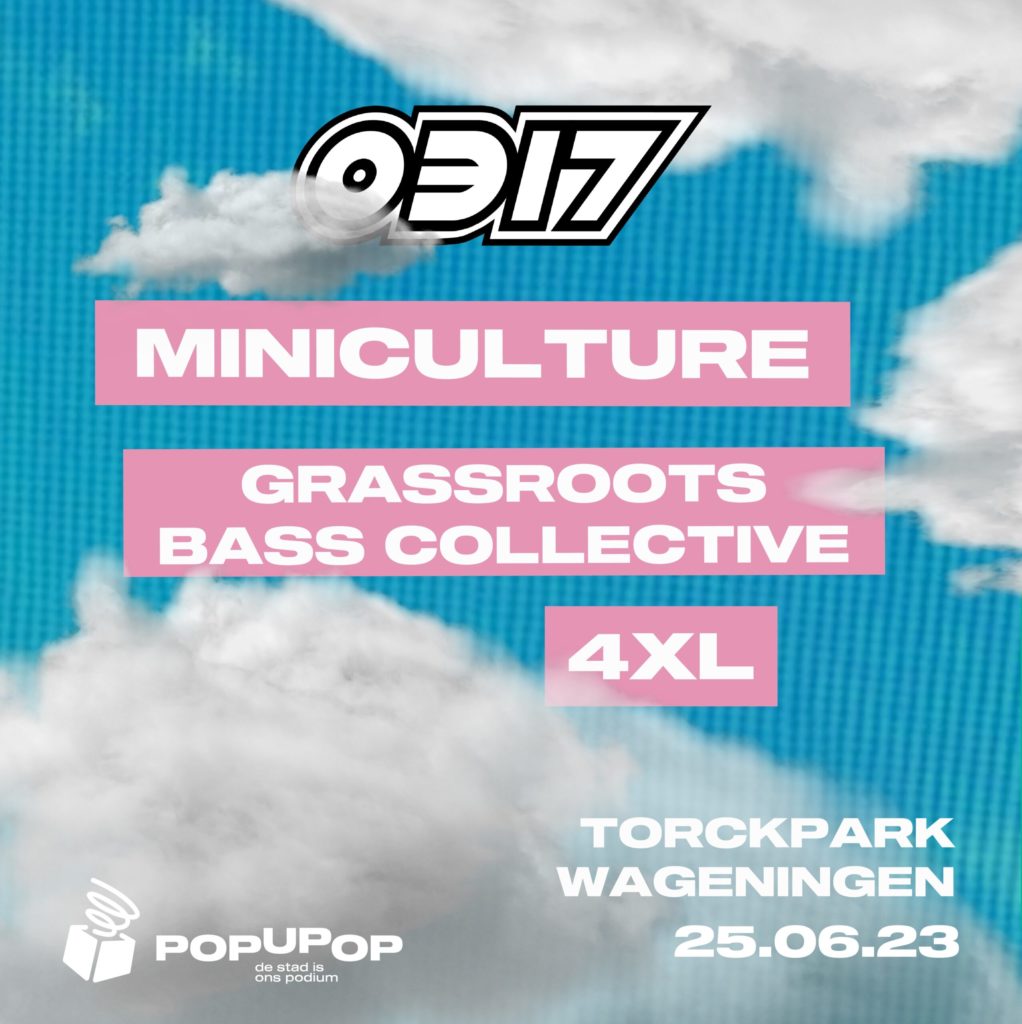 Clearly there will be plenty of people available to play music. But any halfway decent festival needs bands too. 'There will be a big stage available that weekend for the bands appearing at Woetstok. But having one lonely DJ on such a large stage doesn't work so well,' says Kallen. 'So the DJs will get a smaller stage and we've booked four acts for the big stage.' Each act is connected to one of the DJ collectives. 'Spellbreakers is a Belgian reggae band, the band Tukan performs live electronic music and Nnelg is a Dutch hip hop artist. We're keeping the last act a secret for now, but it is one that will pull in the crowds.'
They hope the festival will attract a lot of local Wageningen residents as well. Nispeling: 'You hear a lot of young people in Wageningen say there's nowhere for them to hang out as non-students. I think it's nice that those two groups — students and non-students — will be able to get together here.'
Ambitious
As well as seeing the bands, visitors will be able to get food from the food trucks, have a henna tattoo done, attend a workshop and shop at one of the stalls. For this part, 0317 are working with artists from Uitwaaien and local businesses. That sounds like a lot of organizing for two people. Nispeling: 'Yes, it is a bit ambitious. It's exciting because neither of us have done anything like this before. But I think it will work out fine.'
The festival will be financed by the ticket sales. Nispeling: 'The park can take 3000 people, and that should pretty much cover the costs. As far as we're concerned it doesn't need to make a profit. It just needs to be a cool festival.'
To find out more, check out 0317festival.nl. If you want to help with the organization, send an email to prod@popupop.nl.
Also read: