For the past six months, 'going out' and 'festival' have been forbidden words. Dancing the night away in a club, hanging out shoulder to shoulder with sweaty masses at a concert, or jam-packed house parties all seem like distant memories. Even a night in the pub ends at a very decent hour these days. Where can you still have fun with your friends while remaining corona-proof? We did the research for you.
Quiet is the new Loud (& IndiePub)
For the seasoned party animal, it may take some getting used to, but quiet music can be thoroughly enjoyed. Once a month, a singer-songwriter or a band performs at the library on Wednesday evening. Yes, reservations are mandatory, and there is a limited audience. Still, it's an excellent opportunity to enjoy live music with some friends. Have a beer afterwards at a safe distance, and no harm(ful virus) done. Is this too quiet for you? Check when the next IndiePub is scheduled. Indie and rock bands perform in different pubs for a small audience. Check the Popcultuur Wageningen Facebook page for more information.
Pro: real artists, in the flesh, off-screen
Con: no mosh pit
Your prefered cinema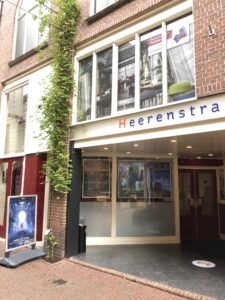 An alternative to staying indoors. Watching a movie on the big screen with a decent volume is something to be enjoyed. The best movie theatre is Heerenstraat Theater, large and state-of-the-art aficionados may prefer Pathé in Ede. In contrast, those who like small, artsy movies choose Movie-W. The latter is also the cheapest option; students can enjoy an evening there for a little as 6.50 euros.
Pro: a night out that feels almost normal
Con: you won't have caught up on all the latest with your friends



Dance yourself fit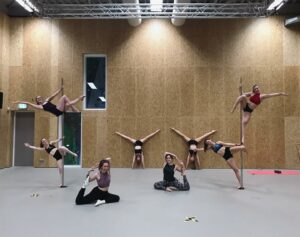 Dancing is what we miss most during this pandemic. All entertainment is seated these days. Drinks online, sitting in the pub, or on the couch with your roommates. Going out while moving is apparently a very risky undertaking. However, there is a loophole in the measures. Call it sports, and it is allowed. At Sportscentre de Bongerd you can choose ballroom dancing, Zumba, ballet, jazz dance, pole dance and street dance. Something for everyone.
Pro: dancing to loud music
Con: no beer

Excursion to the Blauwe Kamer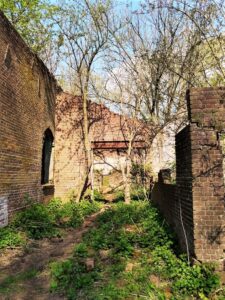 The Blauwe Kamer is a beautiful nature reserve within cycling distance of Wageningen, with an incredible number of birds, and Instagram-worthy ruins of a former brick factory. There is much to learn about nature management and the history of the large Dutch rivers. Every month there are free excursions where a guide tells you and your friends all about this area. Knowledge that you can subsequently share with your mother when she visits and wants to do something fun with you. Win-win.
Pro: you learn something fun about nature near Wageningen
Con: it doesn't have very much to do with going out




Beer tasting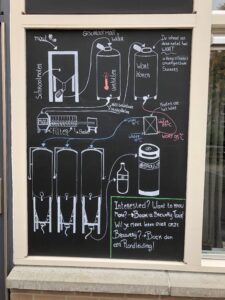 Are you more interested in beer than in nature? You may want to visit a beer tasting. At the city brewery (Stadsbrouwerij) they are more than happy to tell you all about making beer while showing you around the brewery. A few delicious beers to conclude the tour. Invite your friends, and it will seem suspiciously like a party.

Pro: beer
Con: it still isn't a festival



Disclaimer: Although we at Resource really enjoy having fun, we don't want to encourage you to take unnecessary risks. So: social distance, stay at home if you don't feel well, and check the updates on the corona measures regularly.
This is the third edition in the series Resource reviews. A little different from normal, but these are extraordinary times. Check here for the best coffee, and the best low-effort meal.
Also read: