You know the drill: that last beer was one too many, and now you are in desperate need of some fast and easy food to ease your suffering. Grocery shopping and cooking are out of the question; you want to pay to have your meal prepared. What are your best options?
Tiga Star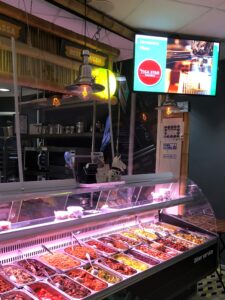 Want something spicy? Cycle to Tiga Star on the Plantsoen. Their budget menu is just 7.50 euro's and students get a one euro discount. Just got your monthly allowance? Go for the full spread and order the 'rijsttafel'. They don't deliver, but fetching your meal is no punishment. There is always room for some small talk, and the tropical bird sounds will make you temporarily forget you're in Wageningen.
For the environmentally-conscious hangover recoverer: save plastic by bringing your own containers. Not used to spicy food? Ask what items on the menu are mildly seasoned.
Pro: lots to choose from, including vegetarian
Con: hard to make a choice
Het Ambacht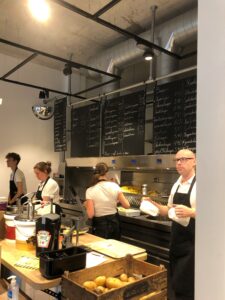 For serious munchies during a day of lectures (assuming online education will not continue forever), the campus go-to place is Het Ambacht. This place, whose owner is actually a baker, has many good word-of-mouth reviews. All of them justified. Het Ambacht offers a large variety of snacks, for meat-lovers as well as vegan, crispy fries in their jacket, and -according to a friend who wishes to remain anonymous- the best veggie burger in the region. The only drawback: it's often quite busy. Don't want to wait in line? Order in.
Pro: Wageningen style fries
Con: closed on Saturdays





De Serre van Cleopatra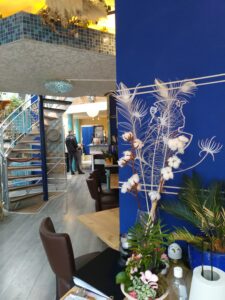 Cleopatra falls into the ever-popular category 'who cares as long as it's greasy'. They have shwarma, pizza, fries, hot wings, kebab, falafel and hotdogs. Take your pick. Useful if your squad can't settle on one type of food. The advantage of Cleopatra is that they are also open during the daytime for lunch or coffee, with a wide variety of Mediterranean delicacies and a selection of pastries. When the weather is good, their terrace is great, and they will deliver on your lazy Sundays.
Pro: vegan shoarma
Con: quite salty


Pizza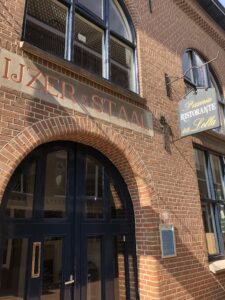 Pizza is always a good choice, but choosing one out of the many pizzerias is no easy task. Thus, a few notable pizzerias ranging from 'luxury' to 'fast and furious'.
Sa Lolla offers the best real Italian pizza. Reasonably expensive and they don't deliver. On the plus side: they collaborate with the downstairs neighbours so that you can drown your hangover in a fresh pint from Loburg, while Sa Lolla brings you your pizza on their terrace. Win-win.
For those who are hungry and in a hurry: New York Pizza is the place to be. The teenage pizza baker works faster than the eye can see. With some luck, you can dig into your pizza within twenty minutes after ordering. Italians probably wouldn't even dignify this with the name pizza. Still, your daily dose of fat on a bed of cheese is guaranteed. And, a friendly choice for your student budget.
For the more authentic option that delivers, see De Serre van Cleopatra.

Xin Chao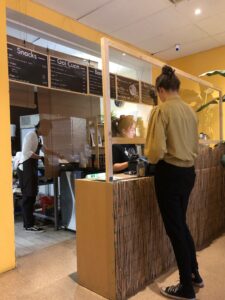 This may seem an odd option, but the Vietnamese version of a hangover snack is Pho, otherwise known as noodle soup. Xin Chao offers a variety of Pho, all of which will replenish your minerals and rehydrate you after a night on the town. If you feel like something else, they offer Bun Com (noodles or rice with veggies, meat or vegetarian alternative), Banh Mi (Vietnamese baguette) and, of course, fresh eggrolls. The advantage is that Vietnamese cuisine feels a whole lot healthier than fries or pizza. The meals contain actual vegetables and are not soaked in oil. Take out, and have a fresh cup of Vietnamese coffee while you wait for your order.
Pro: it feels like you're in Vietnam
Con: If you're going for greasy, this is not the place to be



The best hangover hunger meals, the best coffee, the best bicycle repair service. Where do you find them? Resource reviews Wageningen. This is part two. See where to find the best coffee here.
Also read: