Bands and solo artists from the Ede-Wageningen region will be making music all evening on Saturday 20 May during the showcase festival Ontspoort! in pop stage Astrant in Ede.
Jes Kallen (21), International Land and Water Management student, is the drummer of the band We Glow Sound Tower, an alternative rock band. The bassist is also a WUR student. The band is one of sixteen music acts selected from more than thirty applications. Artists of all music genres will perform during the music evening.
For We Glow Sound Tower, Ontspoort! is the perfect event to attract the attention of bookers and programme makers. 'As a small band it is difficult to get a gig. You want to show yourself as a band, but there are just a lot of small bands in the Netherlands. We have never participated in something like this before, but of course we hope that people will like us enough to book us more often', says Kallen.
Musicians day
Prior to the festival there is a musicians day at Astrant. Musicians from the region can participate in workshops, feedback sessions and get support from coaches during the day. In the evening, Astrant's three stages will be used for the festival. Each band is allowed to perform for twenty minutes.
To further develop the talent from the region, the best bands have a chance to win a prize. 'For example, you can be rebooked for Ontpoort! Summer Beach in July, or get coaching sessions or studio time. That would of course be fantastic', says Kallen.
Ontspoort! is organized by Astrant, Cultura Ede, Popupop and Popcultuur Wageningen. The festival will take place on May 20 from 7pm to midnight. Entrance is free.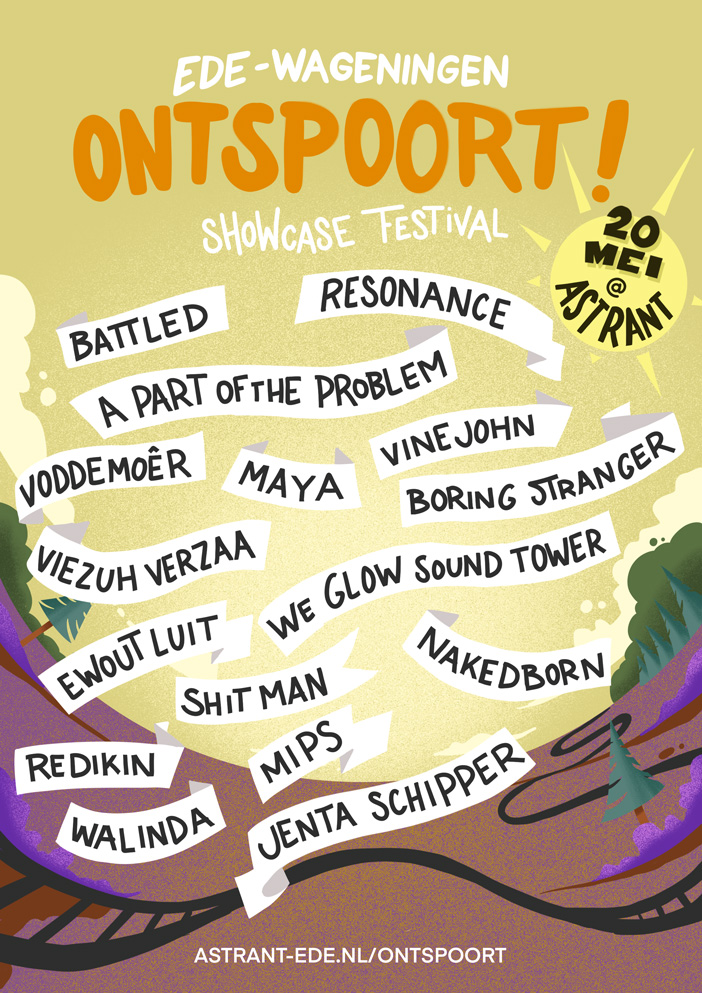 Also read: