'Never again, I will never do this again.' Some SSR-W members are all about drama at the 2022 edition of their student association's traditional Rhine dive.
Shivering and with chattering teeth, they conclude that partying as hard as they did last weekend and having to brave the icy cold waters of the Rhine with a hungover head may not have been their best idea.
Others are considerably less affected. Koen Gellings, Merel de Ruiter and Ward Hameleers, for example. They arrive at the strip of beach at the Pabstendam just after the mass dive. They head for the water with determination, throw their clothes on the ground and wade into the water without hesitation after a sip of Stroh rum. With a water temperature of 9 degrees, this calls for some perseverance. But, a promise is a promise. SSR-W members raise money for charity, the National MS Fund, with the Rhine dive challenge. This threesome is no exception.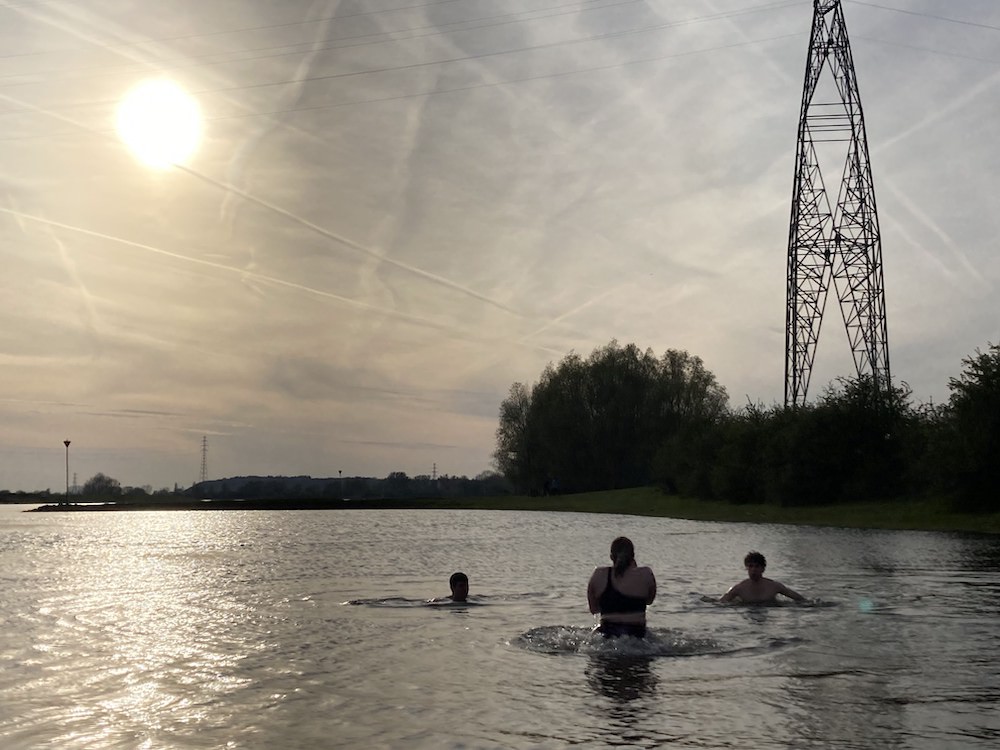 The thermos of tomato soup that De Ruiter unearths from her bag afterwards is met with cheers of enthusiasm. 'Merel, this is the best soup ever!', says Hameleers, with chattering teeth. In total, some 75 SSR-W Rhine divers raised 1200 euros during this year's dive.
Also read: