It's a classic for the fans: Theatre, dance or music in the comfort of a Wageningen living room. But corona has made that impossible this year.
The 2021 edition will be a ClassRoom Service and is to be held in rooms on the campus on 11 November. Thus was announced by organiser Studium Generale.
With this change, the festival will definitely continue this year, says organiser Wiebe Aans. 'On the campus, there are no social distancing measures. At present, these measures do not apply elsewhere either, but when we designed the programme, that was not yet the case.' Visitors are not required to show a corona pass as the festival is formally considered extra-curricular education.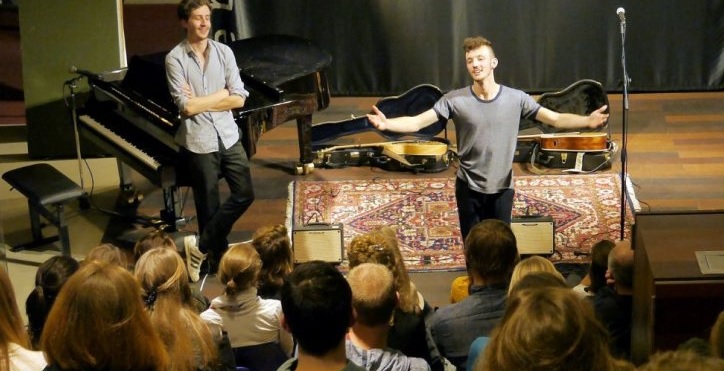 Quantum mechanics
The shift to the campus also means this year's edition is open only to WUR students and staff. Tickets must be bought online. A ticket costs 7.5 euros and grants access to three performances in different locations. There is room for some 500 visitors, says Aans. They can select from nine different performances.
An MIT lecture on quantum mechanics by the American Billy Mullaney may well be the most unusual performance. Incomprehensible, which makes it disconcerting and funny. The American cabaret artist Leon Brill will hold his first solo performance, 'To our regret', on failure and disappointment.
Also on the menu are musical performances (Rob Sweere, Astronaut, Pieter de Graaf), dance (duo Sherise Strang, hip-hopper Ruben Chi), storytelling (Anastasis Sarakatsanos), and theatre (Janna Handgraaf). Ticket sales start on 3 November.
Also read: