The protesting farmers wish to continue as farmers and fear their businesses will not survive the nitrogen measures that are being suggested here and there. That is why they came to demand answers from the "best agricultural university in the world".
'Are you with us, or against us?' the Farmers Defence Force protest leaders demanded from WUR. WUR was represented by directors Bram de Vos and Ernst van den Ende. After a meeting in Atlas, they went outside to talk with the protest leaders under the watchful eyes of hundreds of protesters.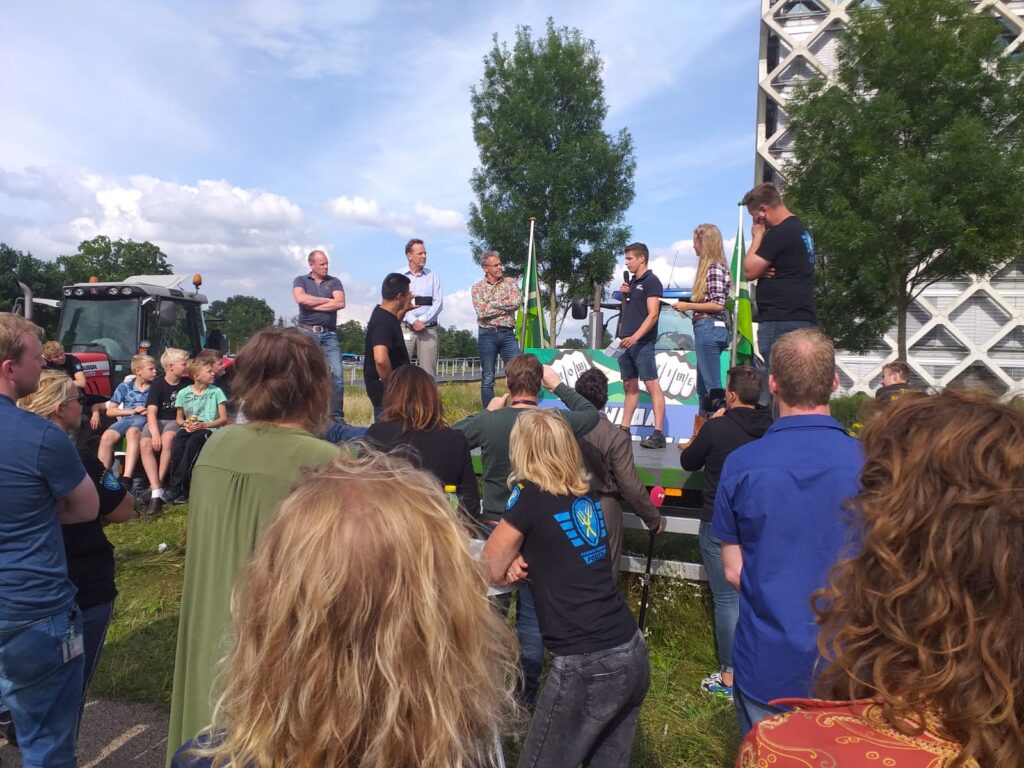 Reports
The farmers are upset over the fact that the names of WUR researchers appear under reports that suggest all farmers in the Green Heart (the relatively thinly populated peat meadow area in the centre and western part of the Netherlands) and the Gelderse Vallei should be bought out in order to reduce nitrogen emissions. They also want to know what nitrogen measures WUR proposes to the Ministry of Agriculture, Nature and Food Quality (Dutch acronym LNV). They call for transparency.
De Vos and Van der Ende replied that WUR holds no responsibility for the nitrogen policy. WUR merely provides research data, models and analyses. The ministry and the House of Representatives weigh these and formulate policy.
Nature
During the discussion, it transpired that the farmer activists consider nature and environmental goals nonsense. There was no room for a substantiated discussion on agriculture and nature, as the WUR representatives felt taken by surprise by the protest and had not had time to prepare for a debate on the farmers' criticism of the reports and nitrogen models. A debate may still follow. WUR invited the Farmers Defence Force for a dialogue at a later date.
Also read: