On Thursday 15 December, radio makers of student association KSV Franciscus began a 72-hour marathon radio broadcast. On Sunday 18 December around noon, they announced the final amount raised: €2565.25.
Jurre Braaksma, chairman of the Francerious Request committee, is pleased with this result. "It was the first time we organised this action publicly and we didn't express any expectations", Braaksma says. "Secretly, I was hoping that we might raise around €2000. We definitely surpassed that. The people at the riding school were really happy with the money, and that is of course what it's all about."
In addition to the radio broadcast, association members also organised other actions. "One person who'd learned to cut hair during the pandemic raised €160 offering people haircuts. A social club went out to collect empty beer crates and turned them in for deposits, raising a total of €590. But most of the money came from donations from people."
In the cold
One of the biggest challenges for the Francerious Request organisers was making sure they got enough rest, says Braaksma. "When you're involved in this kind of action together, you actually want to be involved in every single aspect of it." It was also very cold. "On Saturday, our members stood outside our building selling Christmas decorations, mulled wine, hot chocolate and coffee. It was freezing cold, -5°C or so."
Text continues below the photographs.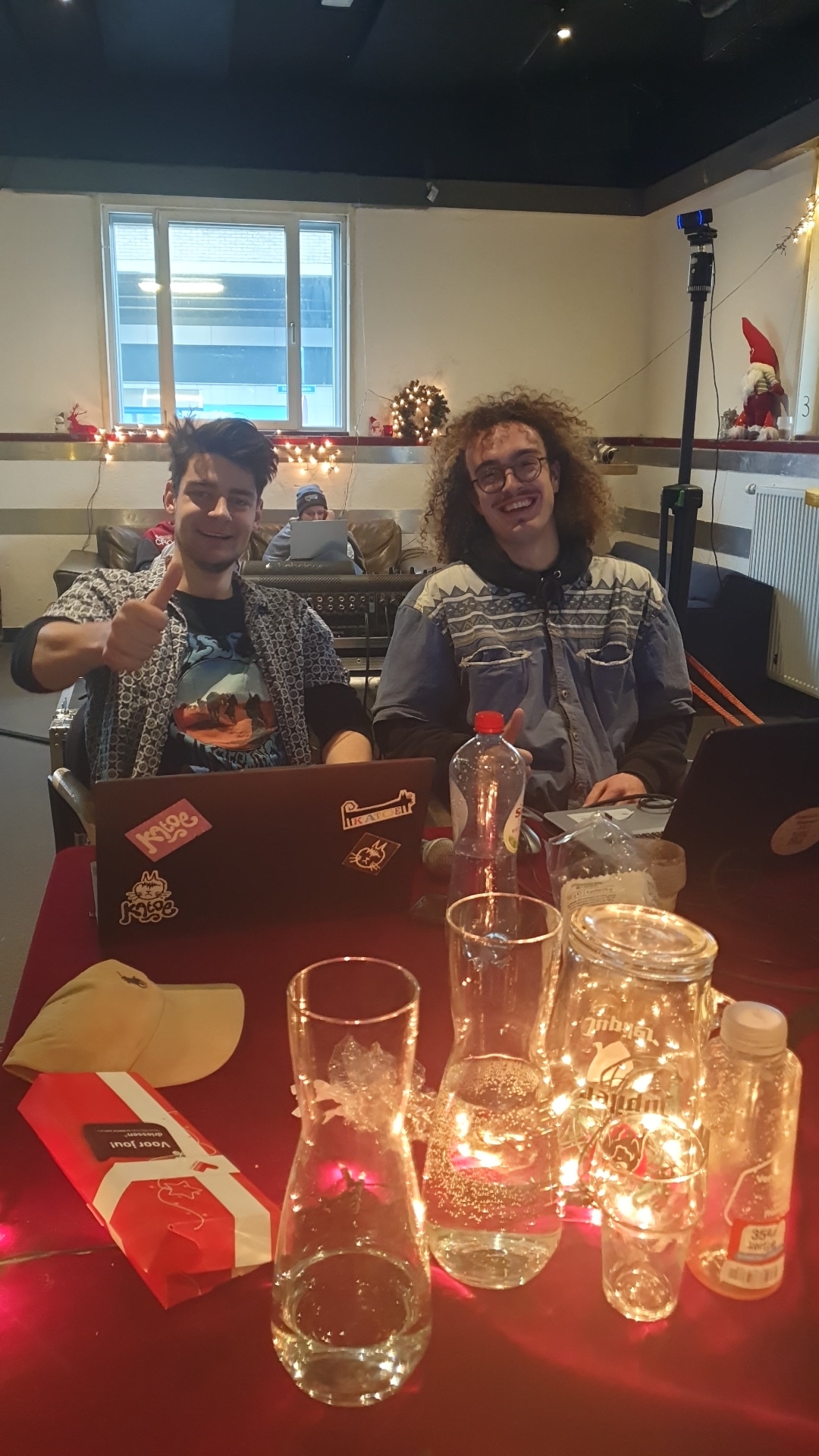 Heartwarming
Marijke te Ronde, Chair of the Board of the Manege Zonder Drempels, is 'incredibly happy' with the proceeds. "But even more than the money, it is just heartwarming to know that over a hundred people took part in this action. So many people doing their best, being socially engaged and looking out for one another. It's fantastic. And it is also good for visibility, because not everybody knows the Manege Zonder Drempels. Maybe the people we are here to serve — people with severe multiple disabilities — have now heard of us for the first time."
The money will be used to replace raising aids, says Te Ronde. "Those aids allow us to lift people onto the wagon (see photo, Eds.)."
Tradition
Francerious Request should become a regular end-of-year tradition, says Braaksma. "It is nice as an association to do something back for the local area. Next year, we hope to help another local charity."