Student association KSV Fransiscus opened on Monday at eight in the morning to start the week with a breakfast rave. Some 175 students woke up to free breakfast and music by MiniCulture. Resource joined the dancing to report.
Text en photos Maurice Schoo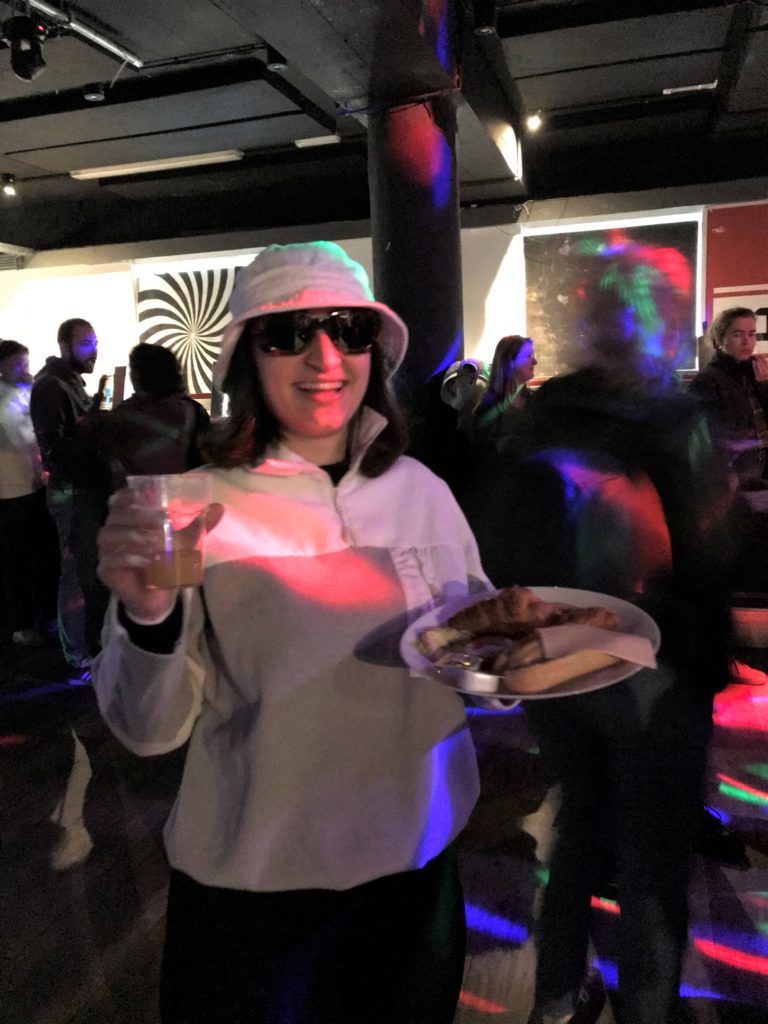 Ioanna Triantafyllidi, master student Development & Rural Innovation
Ioanna donned her sunglasses for the occasion to create the authentic rave look. She heard about this party by word of mouth, and her enthusiasm was immediately sparked. 'We just had breakfast and can now dance; a great way to lower our stress levels somewhat.' Normally, going out also helps her combat stress. 'Going out and meeting new people helps me de-stress. So, that is precisely what I am doing now. But, discussing your problems with others can also provide relief.' During the Surf your Stress week, she also intends to join the Catch your energy in colour workshop, a creative way to express your emotions. 'And, I will get a massage.'
.
.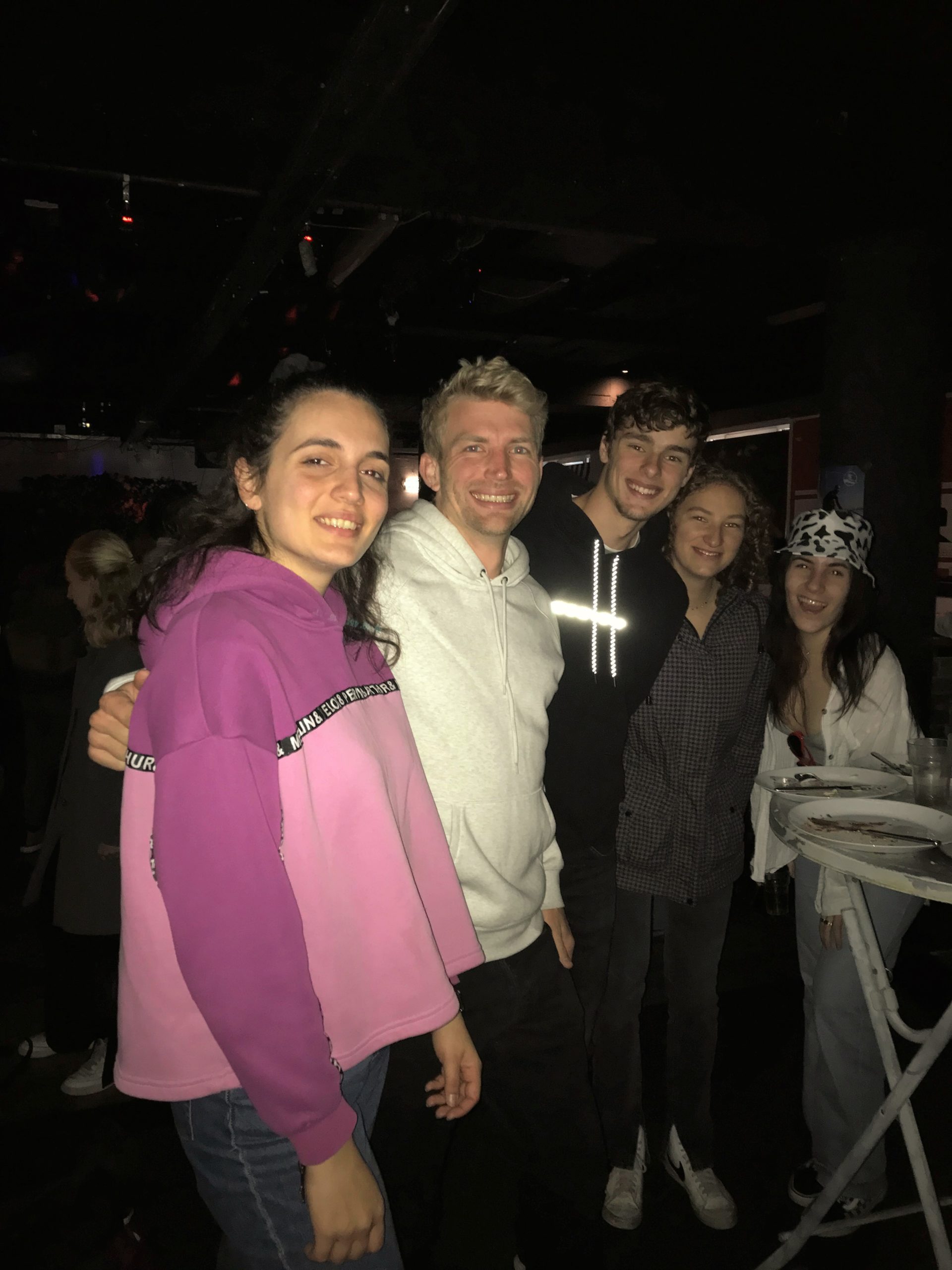 Mattis Höft, master student Plant Sciences
'This is an ideal way to start off the Monday morning; a party and breakfast, fantastic. It's an excellent way to clear your head and not think about your studies.' Mattis didn't intend to join the rave. 'I was very busy with my studies, but eventually, I signed up. I'm glad I did; the atmosphere is great here. To be honest, I haven't looked into any of the other activities because I'm busy studying during the daytime. I work out or study for my Dutch language course in the evenings. Quite stressful, yes.' He believes working out is the best way to lower your stress level. 'I usually go to De Bongerd after classes or during breaks. Doing fun things with my housemates also helps.'
.
.
.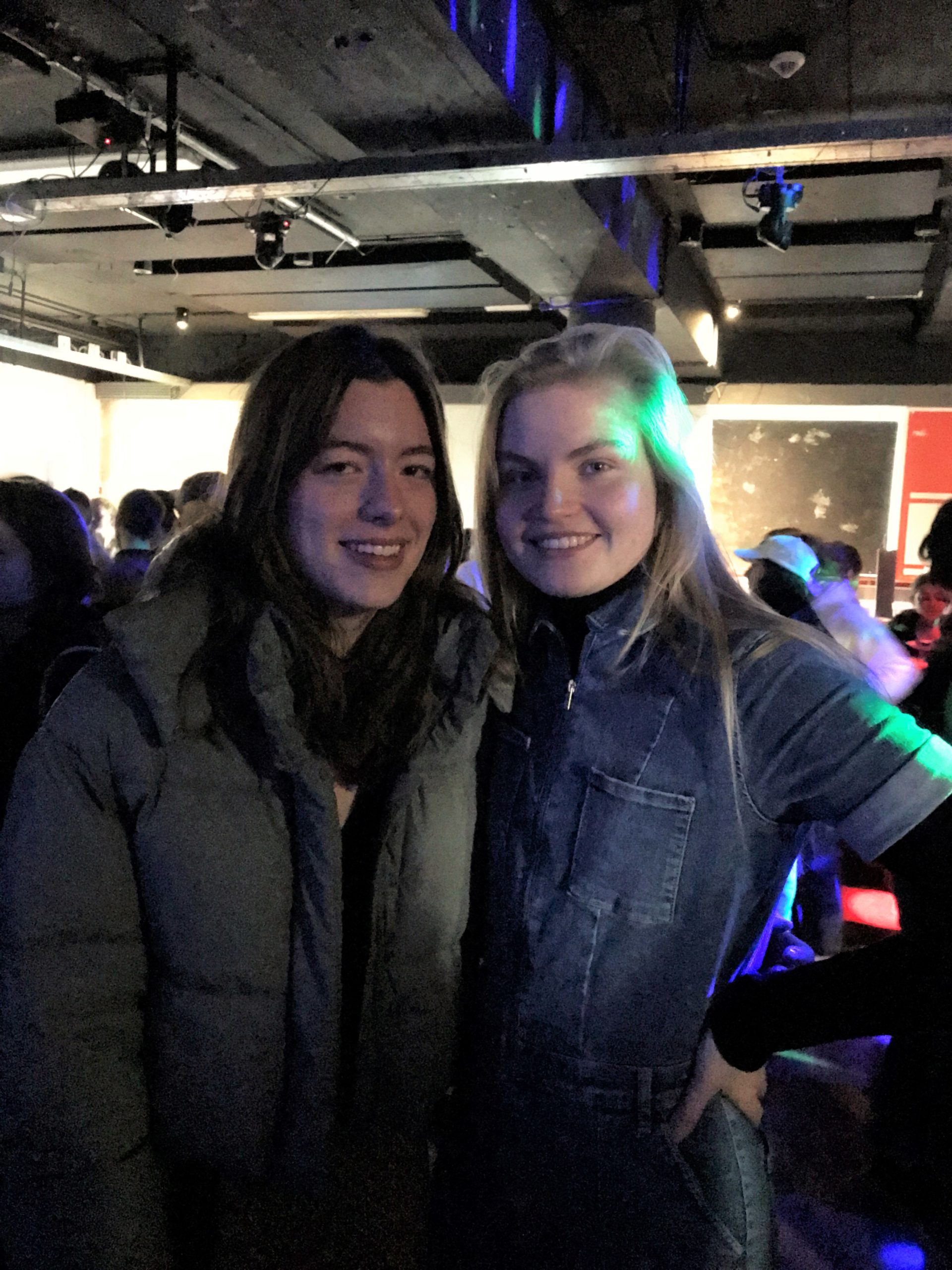 Isa Weultjes, bachelor student Plant Sciences & Amber Kranendonk, bachelor student Biotechnology
'It's our housemate's birthday today', says Isa, pointing towards the crowded room. Isa's other housemate, Amber, adds: 'he said it would be fun to come here. A friend of mine also suggested the breakfast rave, so here we are.' Isa and Amber handle stress differently. Isa: 'I find that seeing friends helps best. And, perhaps, reading.' Amber continues: 'Working out really helps me, and I also try to take walks in nature, although I don't always have time to do that.' Amber also wanted to join the Your natural cycle-workshop, where you learn how to deal with your female hormonal cycle. 'But I signed out by mistake. Fortunately, I will still get a massage!'
Also read: