Hundreds of well-dressed students gather on a field near the Haarweg every year in October for the soil drilling championships organised by the study association Pyrus.
On the evening of 12 October, 120 students competed for the fastest drill hole. Team Aladdin won. The event took place under the watchful eyes of Stijn Edelman, the grandson of professor Edelman, who invented the Edelman drill and served as a professor at Wageningen Agricultural College (now WUR) from 1933 to 1964.
Was this your first time attending the soil drilling championships?
'Yes. One of my sons studies in Utrecht and encountered an article on the championships. He shared it with the family, and it started to brew within the Edelman family. I reached out to the organisers and told them I would like to represent the family at the event. The organisers initially thought it was one of the participants pranking them, but when they discovered we really exist, we were invited.'
What do you think of the soil drilling championships?
'It's a fantastic phenomenon. One of the participants wondered out loud: how do you get a thousand people to dig holes in a barren maise field? This being such a happening is fascinating. Well organised, with food and drinks. A marvellous niche of the university. It has an extra dimension for us as a family, you could dig holes with a pickaxe, but they use the Edelman drill. Professor Edelman meant a lot for soil sciences in Wageningen. It is great to be able to represent the family here.'
Is the visit worth repeating?
'Certainly. The son that read about the championships was, unfortunately, unable to attend, but a different son was. He, too, watched in awe. I don't use the Edelman drill often, just sometimes to drill a hole in the garden. I will start practising this year because next year we must join as a team. Someone must defend the family honour.'
Organisation satisfied
On the morning following the championships, Jord van Rossum of the organisation looks back on 'yet another successful edition.' Standing in the field at the Haarweg, where the organisation is busy cleaning up, he says: 'there was a tremendous turnout, and the weather was much better than last year. The soil was a little dry, which made drilling more difficult. There were teams from Delft and Utrecht, but, as always, most of the teams came from Wageningen, and the Wageningen team Aladdin was victorious.'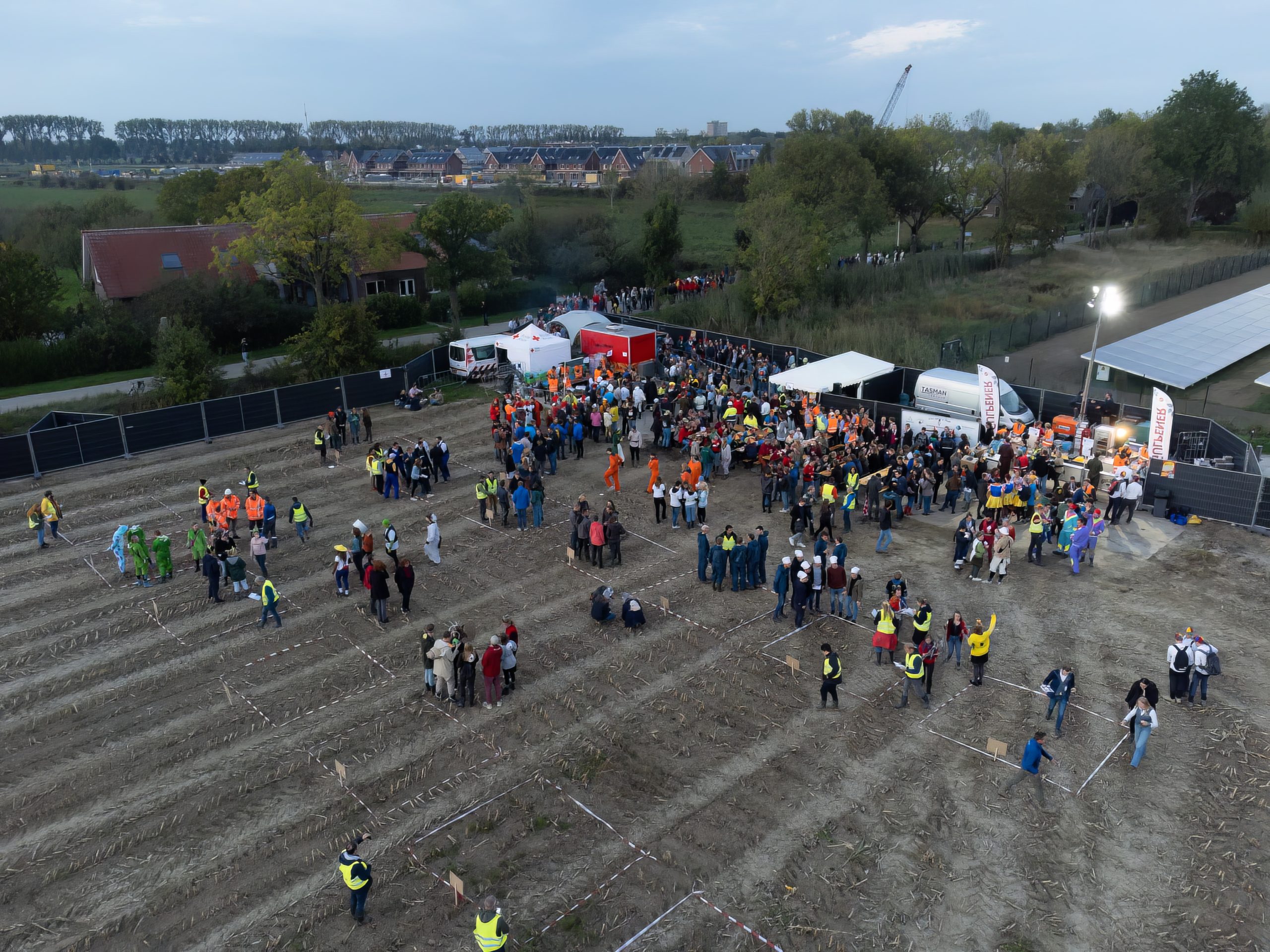 Also read: