Last weekend, Sports Centre de Bongerd hosted the Wageningen Premier League, a one-of-a-kind cricket tournament in Wageningen. This event was one successful step from ISA members (Indian Student Association) toward making cricket popular in Wageningen. Student editor Rohit Pawar reports.
Text Rohit Pawar
The tournament was played between four teams named after places in Wageningen, Asserpark Royal Kings, Bornsesteeg Barbarians, Haarweg Highflyers, and Hoevestein Hurricanes. The teams had players from three cricket-playing nations, India, Pakistan, and the Netherlands. The tournament began with the national anthem of the respective nations. 'A hot and sunny day is the perfect condition to play the game of cricket. It feels like a summer vacation in India,' said Gyan Prakash Sharma, commentator and Asserpark Royal Kings' player, as the first match got underway. Every team played against each other once, and the top two teams with the highest number of wins played in the final on Sunday.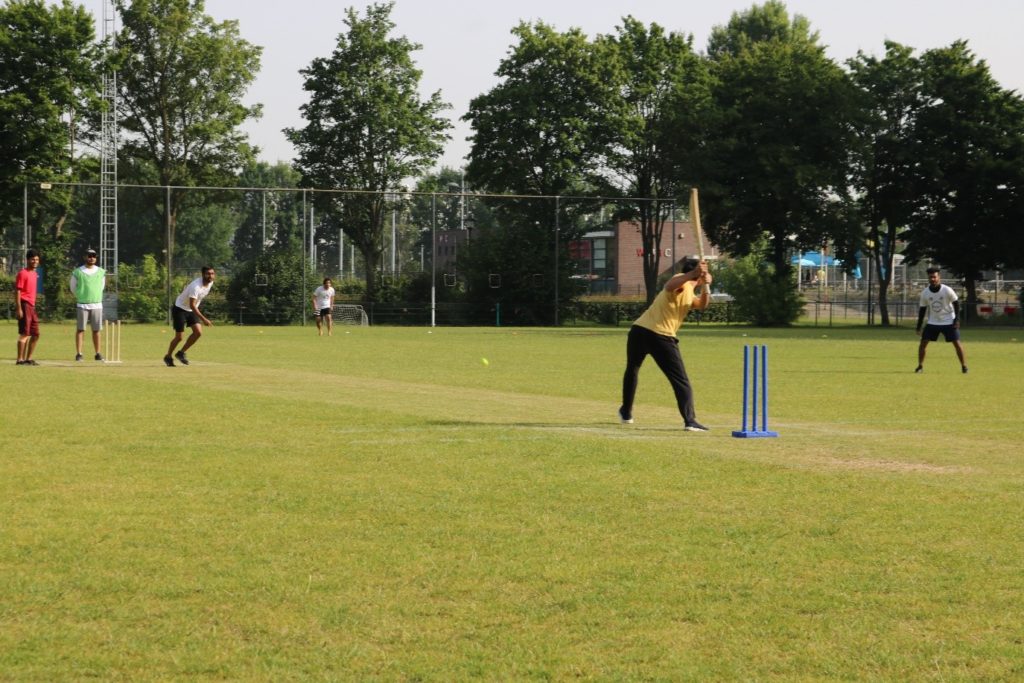 Saturday was a very eventful day with very high-scoring matches. Sunday started with rain, but it didn't dampen the spirits of these cricket lovers who covered the field with plastic to preserve the pitch. When the rain stopped, the play began, and the stage was set for the final of the tournament between Haarweg and Bornsesteeg. After a nail-biting end to the match, Haarweg Highflyers were the winners of the first-ever Wageningen Premier League.
Puzzled
Deepak Reddy Kommula of Bornsesteeg Barbarians played wonderful innings against Asserpark Royal Kings, scoring 50 runs off only 15 balls, clinching a win for the team from a near-loss situation. Another fantastic batting display by Nithin Kumar of Haarweg Highflyers against Hoevestein Hurricanes helped them secure a thrilling victory. Nithin ended the tournament with Best Batsman Trophy, but to his sportsman spirit, he shared the award with Deepak, who was the crowd favourite. The best female player trophy went to Mansi Shrivastava of Asserpark Royal Kings', whose bowling puzzled the batsmen throughout the tournament. Raghav Sharma of Haarweg Highflyers won the Best Bowler trophy for his sharp bowling, taking the highest number of wickets in the tournament.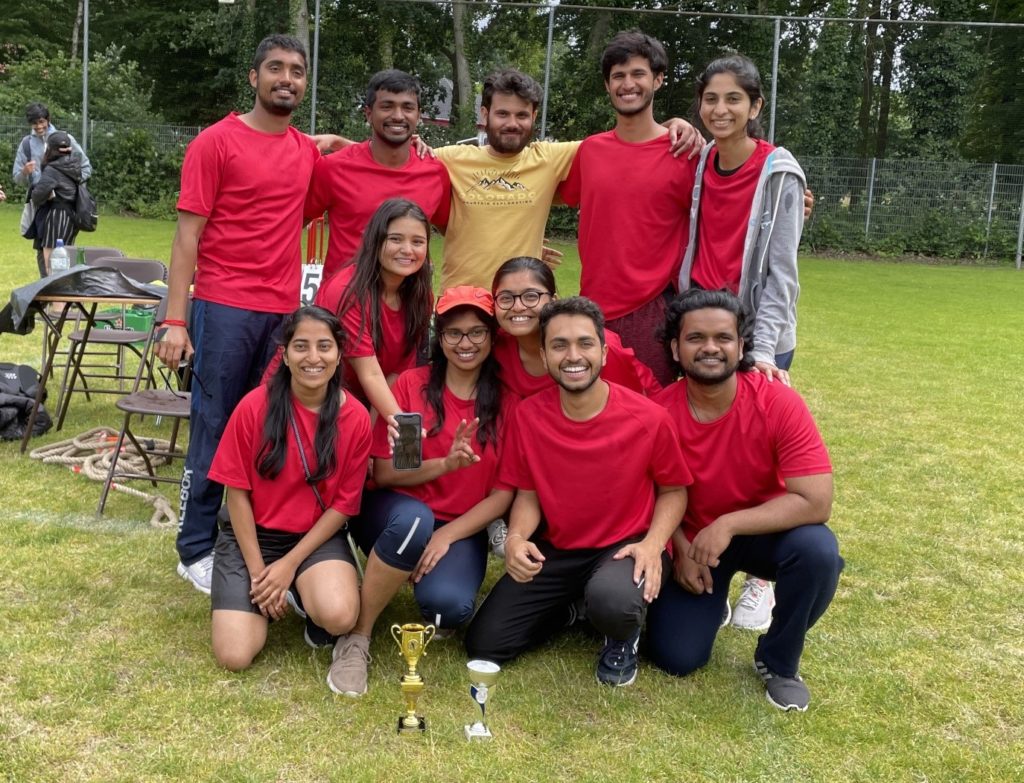 The tournament attracted many international crowds who didn't know cricket. Michele Cavallero from Italy tells his experience:'The sport looks fun and energetic. I would like to play it one day as I sense a very passionate and competitive atmosphere on the field today.'
Future
Wageningen Premier League is just the start of the cricket in Wageningen. 'We plan to play matches against a few teams in other cities of the Netherlands,' said Bhakti Pawani, events coordinator of ISA. 'We plan to form a cricket association under ISA in collaboration with de Bongerd. With the response to this tournament, we think it will be a success and, in the future, we hope that de Bongerd picks it up and forms an academy,' said Aagam Shah, community commissioner of ISA.
Also read: