The project in question (called Imagine) is all about personalized food that caters to individual requirements. At present, people with special dietary needs have to make do with dietary advice. The next step is 3D printing of 'personal' food. A 3D printer makes the product according to a personalized recipe.
A consortium of WUR, TNO, food companies and the ministry of Defence are going to work on this in the coming three years. The aim is to design a printer that can process personalized recipes to produce a tasty product, and then to test the machine, says project leader Martijn Noort of Food & Biobased Research.
To what extent we can stretch the recipe, while keeping the product printable and tasty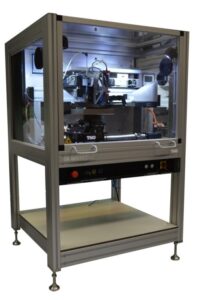 Noort: 'In that process, we and the ministry of Defence came up with a number of scenarios in which 3D-printing food could have added value. For producing fresh food in a submarine, for example. One of the concepts has been worked out down to the level of a recipe for a product, and to what extent we can stretch the recipe by varying the composition of carbohydrates, proteins and fats, while keeping the product printable and tasty. We have even done the first consumer study on that.
Defence is one of the few organizations in the country that employs and feeds tens of thousands of people. Also, the organization has employees with a wide range of dietary needs: from truck drivers to sailors who tuck away 6000 calories a day.' As well as food for Defence staff, the printer is also being tested for COPD patients in a hospital. Besides WUR, TNO and the ministry of Defence, others involved in Imagine are the GEA Group, Solipharma, Tate & Lyle and General Mills. Imagine is being developed within the Digital Food Processing Initiative by WUR, TNO and Eindhoven University of Technology.
Also read: