The sun is shining in Ceres' front garden. Several members are lounging on the terrace, which is, once again, open to AID participants this year. Last year, the terrace was closed for the AID due to the corona measures. Newly-appointed chair Sil Penders (22): 'We have the same permissions as other catering businesses, which means we are allowed to have guests on our terrace as long as we maintain the 1.5-metre distance.  There are also presentations about the association and tours of the building.'
AID participants can have the traditional beer at Ceres. In and around the large building, some 250 visitors may gather at any given time. Has corona made recruiting new members more difficult? 'I don't expect it to be easier or more difficult', days Penders. 'It is different from normal, for sure. You miss the open parties, but I don't know how important these are for AID participants in choosing what association to join. I believe whether or not they feel at home is more relevant, and whether they feel comfortable with the existing members. I can also imagine students feeling an increased need for social contact in these times, so it may well boost the number of registrations. We'll see.'
Nailing at Nji-Sri
At Nji-Sri, the members are also seated one-and-a-half metres apart in front of the building, some with a beer in hand. 'We offer workshops, as do other associations', says association secretary Hanne van Os (21). 'We offer laser games and bar games such as nailing and mexxing.' Mexxing is a die game, while the objective of nailing is to hammer your opponent's nail into a block of wood as fast as you can.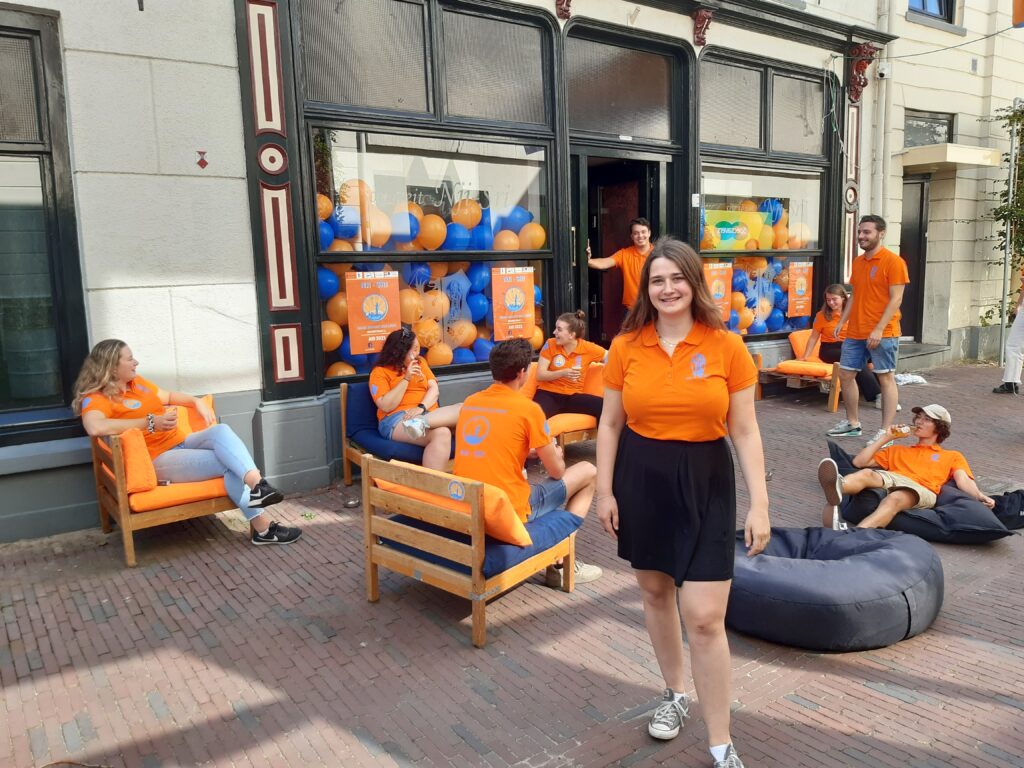 There is also an evening programme, says Van Oss. 'From eight to midnight, guest can have a beer at the association, at one-and-a-half metres, fixed seating and designated routes. And AID groups must book a spot. Two AID groups may be hosted simultaneously. Not much, but we are happy we are able to have people come inside. This was not permitted last year. And although we are not yet back to the pre-corona situation, when we had long tables and beer-relays, at least we can have a drink together.'
Belly sliding at Argo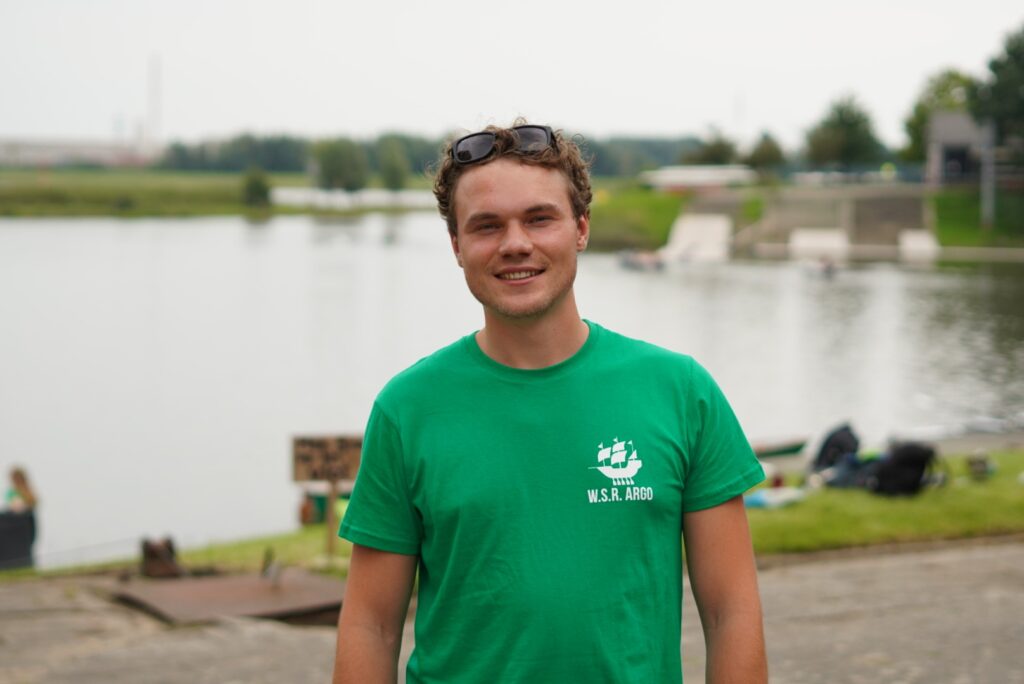 Student rowing association Argo focuses on water fun. Participants can swim, there is a belly slide and, of course, rowing. Chair Jaap van der Kolk (23): 'The terrace is open. We have many more options than last year when our activities were limited to an information market.' As is the case with the rest of the AID, the activities and spots on the terrace must be booked in advance.  
After the AID, students who join Argo may expect a reasonably normal rowing period, van der Kolk expects. 'Assuming no further restrictions are announced at the press conference this Friday. Learning to row, getting to know the year group, and then completing the final rowing test. All at a one-and-a-half metre distance.'
Also read: