Zzinga honey-cider. Muesli made from discarded healthy food by the Krusli company. Health bars containing dried organic bananas and hazelnuts from the Bananabar company. A beef-seaweed burger by UmaMeats. Tasty mushrooms by BotanicBites. A meal of pasta by Veggihap and falafel balls made from crickets by Krekerij. The Start-up Box has it all.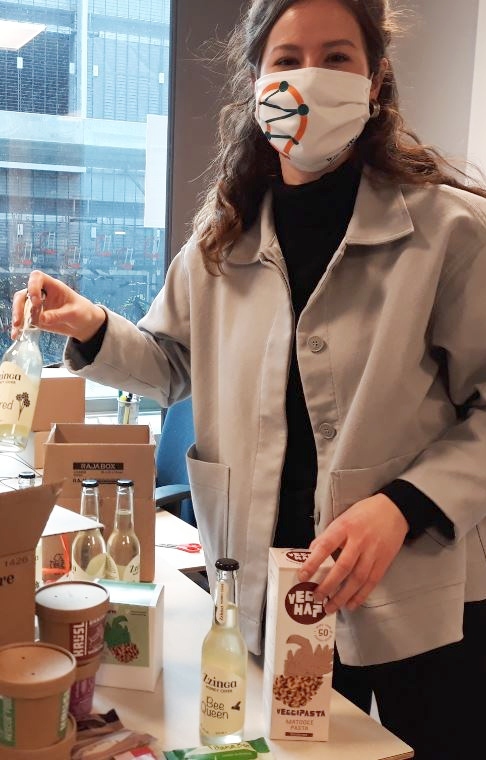 The products were meant for restaurants, catering companies on campus and festivals, but this market dried up due to the corona crisis. So, budding businesses decided to collect these products in a box full of innovative tastiness. Forty start-up boxes were sold since May last year, ten remain. Their 50-euro price tag (including delivery) may seem a little steep, but in buying a Start-up Box, you also support seven food-start-ups affected by the corona crisis.
Some of these innovative foodstuffs were also added to the Starthub Christmas box that was part of the gift selection for WUR employees in December. The box is an initiative of Starthub, Startlife and Zzinga.
.
You may also like: