The Mexican PhD graduate's thesis cover received 27 per cent of the votes in the election, which kept her just ahead of Spanish PhD candidate Mariola Acosta's cover 'Doing Gender', which came in second with 25 per cent of the votes. Thanks to active lobbying by all candidates, the online election drew a record number of voters: 5789.
Glue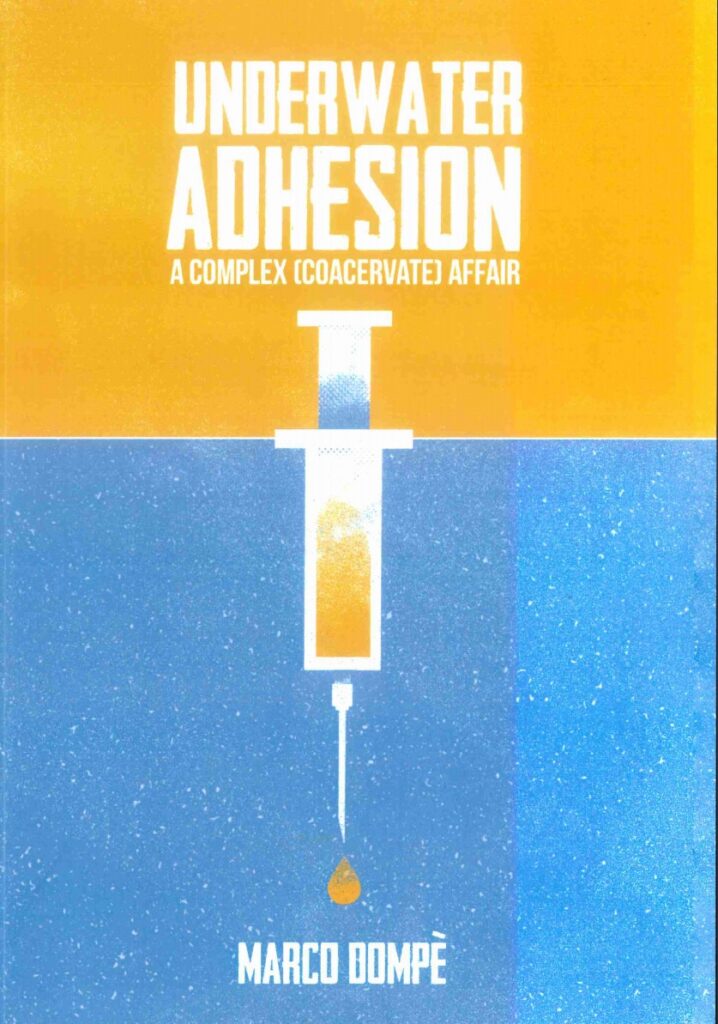 'The jury awarded 'Chew on it' a second place, more than sufficient for Aguayo-Mendoza to win the Cover Prize. The jury favourite was Marco Dompé's 'Underwater adhesion'. Dompé developed a medical-grade glue that works in wet conditions. Jury-member and Resource designer Alfred Heikamp compliments the design. 'Everything about this cover is right', he says. 'If I saw this, I would immediately grab the book off the shelf.'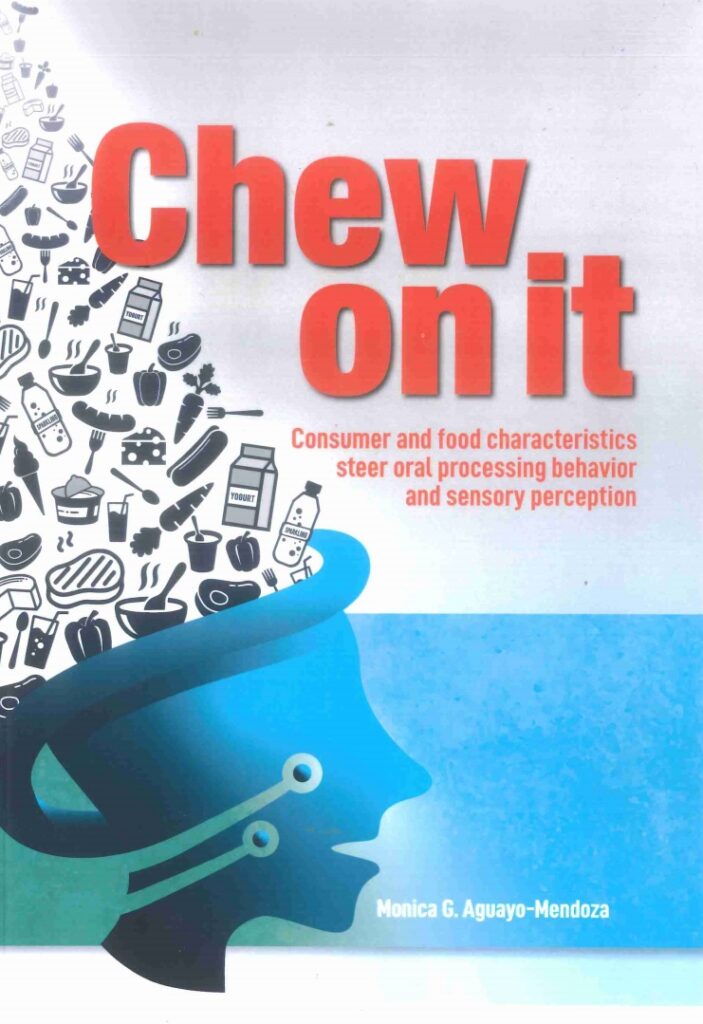 Chew on it
Aguayo-Mendoza's thesis discusses the relationship between how food is processed in the mouth and how we experience this. The perception of food changes depending on whether it is chewed, licked or sucked. Her design shows icons representing food flowing out of (or into) a head. The attention-grabbing title 'Chew on it', and it's dual meaning, completes the image.
Aguayo-Mendoza considers the cover award a welcome recognition of the work she put into the cover design. 'All of the presentations during my PhD are characterised by a catchy design. Each chapter starts with a graphic summary, which I have extended to the cover design, including the theme colours.'
You will find the full outcome of the election, and an in-depth explanation, in Resource 9, which is to be published on Thursday, 14 January.
You may also like: