GGroot Nergena is the stately building along the western side of the provincial road leading to the A12. The property consists of a main building, two adjacent buildings and a pond. The modern Groot Nergena was constructed in 1952 after a design by architect Mart Bolden. Before that, House Nergena was located on the property. This house was demolished in 1930.
Collaboration
WUR buys Groot Nergena in collaboration with entrepreneur Henry Hekman, who approached WUR. WUR has been searching for more room for different forms of cooperation between research groups, and for training and workshops for some time now. WUR also intends to rent out part of the location to parties who wish to locate close to, but, on account of their autonomy, not on the campus. NGOs, for example.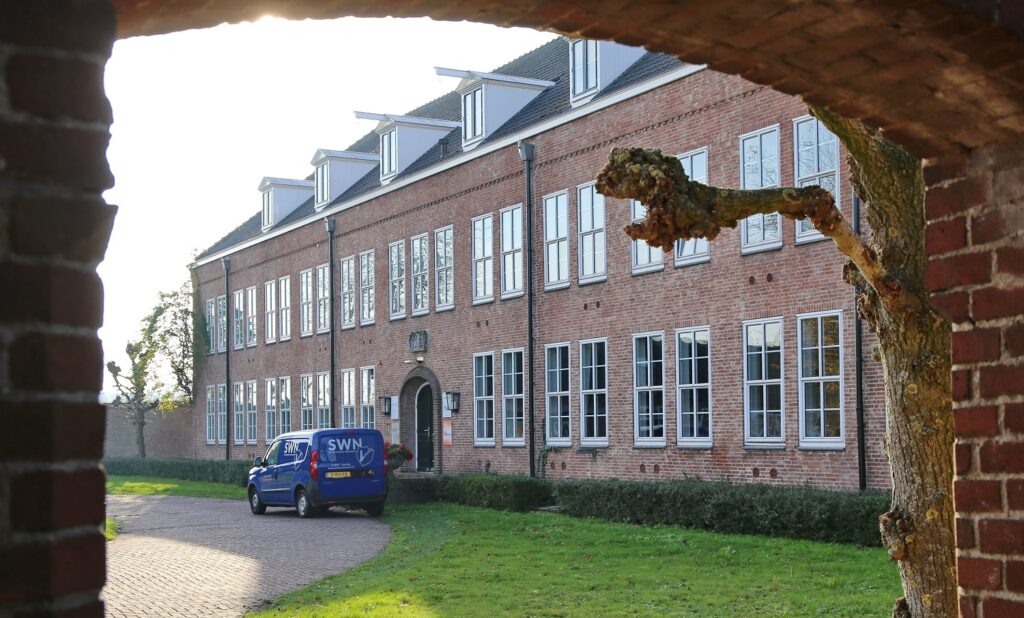 Groot Nergena has several tenants at this time. Their contracts are set to expire in the coming years, which means WUR will start using the property in stages. This acquisition is a significant step for WUR, after also having bought the 19-hectare Nergena farm property along the Langesteeg at the beginning of 2017. Plans to construct a solar park in that spot were recently thwarted.
Castle
Groot Nergena has a long history. Before the 16th century, there was a castle in this spot. That castle was replaced by Nergena manor, part of the estate bearing the same name. Several noble families lived here before it was purchased by Theodorus Prins, the mayor of Bennekom at the time. He commissioned its demolition in 1930.
In 1952 the current building, modelled after the old manor, was erected as a location for the National Institute for Varieties Research (Dutch acronym RIVRO). Only the pond in front of the mansion remains as a reminder of the original construction.
You may also like: