This is the result of the HappyHier (HappyHere) project. Environmental psychologist Sjerp de Vries and his colleagues launched the HappyHier app four years ago, to measure the degree of happiness users felt in specific locations. Over 4000 persons participated in the study by rating their feeling of happiness on a scale from 1 to 10.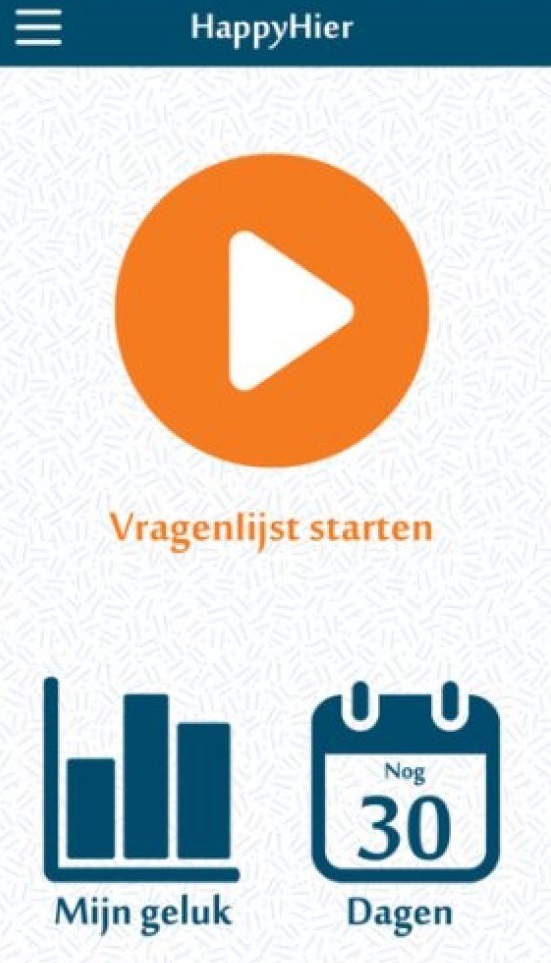 This yielded over 83,000 ratings, of which one quarter was linked to a location in a natural environment. The data provided the researchers with significant information on how different natural surroundings influence our happiness and wellbeing. The preliminary conclusion is: we are happier outdoors than in.
Beach and dunes
The differences are small, though. On average, outside scores 0.3 points higher than indoors. If the outdoors is a forest, the score averages at 0.6 points higher, as the type of outdoors is relevant. Forests make us happier than farmland. However, we are the most joyful at the beach, even if we aren't outdoors. Having beaches and dunes in our immediate vicinity contributes to our enjoyment just as much when we are indoors.
The positive effects of being in a park may be higher than that of a forest as we are able to visit it more frequently.
What remains is the question of the chicken and the egg. Do we venture outside because we are happy, or is it the outdoors that makes us so? 'We correct for factors such as activity (work, leisure), company and the weather', De Vries says. 'But this fundamental question always remains in this type of investigations'. According to De Vries, the main value of the study is in the differences between various types of surroundings.
Meagre score
Parks have a remarkably low rating. A park barely lifts out spirits more than farmland and strikingly less than a forest does. Nonetheless, parks are functional, says De Vries. 'The frequency of being in a certain place is also relevant. A city dweller is less able to frequent a forest, so will visit a park more often. Due to the frequency, a park can thus end up having a higher rating than a forest.'
However, the surroundings are certainly not the only factor in determining our happiness. Company (a partner) and warm weather increase our contentment as much as an ocean view. And the primary influence in our joy is found in our activities. Leisure time indoors increases our happiness by 0.75 points, compares to work or study. Note: these are averages, there are exceptions.