Wageningen mayor Geert van Rumund is extremely concerned over the increasing number of corona infections in Wageningen. Therefore, he sent out an email to all students through Idealis, calling on them to adhere to the measures.
The measures were strengthened last week, but the mayor received information from 'police, his staff and citizens that there are still parties in student homes, which are much too small,' he writes. Those parties can cause many new infections, and he 'urgently' petitions students to stop organising them. Moreover, he feels that students must call each other to account for organising meetings that do not meet the corona restrictions.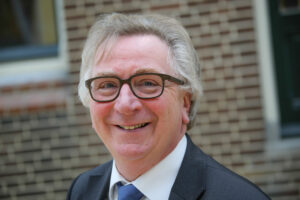 For those students who have managed to ignore newspapers, television and news websites completely for the past week and are thus not aware of the measures that were announced on 14 October, the letter comes with a handy appendix detailing all the measures. And, although this appendix says you may host 3 people in your home 'that may be too many'. After all, you must also be able to keep a safe distance, so it may be best to avoid having visitors over altogether for the coming weeks, says Van Rumund. Not much fun, but necessary. Now, all that remains is to hope this letter will prompt the students to stick to the rules.
Over the past two weeks, 190 new infections were reported in Wageningen, up from 72 a month ago. On a national scale, young adults are over-represented in the statistics, almost a third of the new infections occur in the group aged between 20 and 35. Wageningen is still doing better than neighbouring Rhenen and Veenendaal, where the number of infections per 100,000 inhabitants is higher.
You may also like: