Many elementary school children are sent off to school with an unhealthy lunchbox. Food education is to change that. WUR's Taste Lessons team has contributed to achieving this change as of this year.
Researchers from the Free University and WUR studied the contents of 487 lunch boxes and made shocking discoveries. Nineteen per cent of the boxes contained only white bread, and 43 per cent had only drinks containing sugar to accompany the lunch. Only six per cent of the children were given vegetables, while the percentage of children who were sent off with fruit in their lunchbox was no higher than five per cent.
Learning materials
WUR has joined the 'Trommel zonder Rommel' initiative this year. The Taste Lessons team of Wageningen Economic Research is helping in the development of learning materials about a healthy lunchbox. 'We want to show children that eating healthy and sustainably is tasty and fun', says Els van Coeverden, Teste Lessons project leader.
'We have been developing learning materials for elementary schools for years. The 'Trommel zonder Rommel' initiative was launched last year by the GGD Zuid-Holland Zuid. We are now collaborating with many different parties and will be offering lessons for the classrooms this year.'
Experience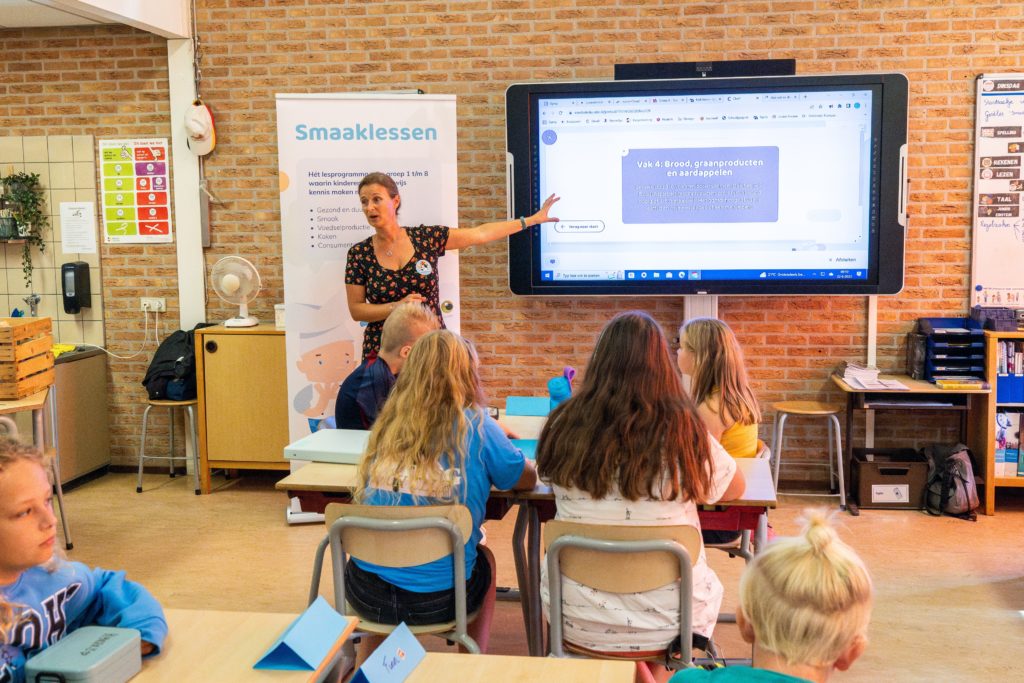 'Elementary schools were given the opportunity to apply for a free kit containing the learning materials and vegetable snacks to hand out during class. We had 400 kits available, all of which were gone in a matter of hours.' In September, at the start of the new school year, the Trommel zonder Rommel classes will commence. 'The learning materials are available online and free of charge because we aim to make the materials available for everyone' so that those who did not obtain the free kits can still offer the lessons.
Trommel zonder Rommel aims to inspire children through the lessons. Van Coeverden: 'Of course, we explain what is healthy and what is not, but we also have them check out what's in their own and in other students' lunchboxes. The students are each other's role models, and the teacher also serves as a role model.' The children taste, look and smell during the lessons. 'An active approach helps them retain what they learn.'
Parents
Educating children about what's in their lunchboxes is one step, but ultimately, it is the parents that fill the lunchboxes. 'True. We focus entirely on teaching the children. The other partners are making a brochure for the parents, for example, or offer dietary expertise and help schools to develop a dietary policy.'
Also read: