There is a perpetual war going on right beneath our feet. Plants help or hinder each other in the struggle for survival and in the fight against pathogenic fungi. In her dissertation, Eline Ampt revealed some of what goes on in this subterranean warzone. This afternoon, she was awarded the Hugo de Vries prize for her research.
The Hugo de Vries award is presented each year since 2000 for the best dissertation in the field of botany. Ampt (Plant Ecology and Nature Conservation) was presented with the award in Leiden during a symposium of the Royal Dutch Botanical Association. Last year, the winner was also from Wageningen. It would seem that WUR has a subscription on this award.
According to PhD supervisor Liesje Mommer, Ampt combined methods and concepts from the fields of phytopathology and plant ecology. 'The idea that biodiversity is beneficial tpo plants is prevalent. She honed this idea by demonstrating that it is not so much about biodiversity as about the correct combination of plants.'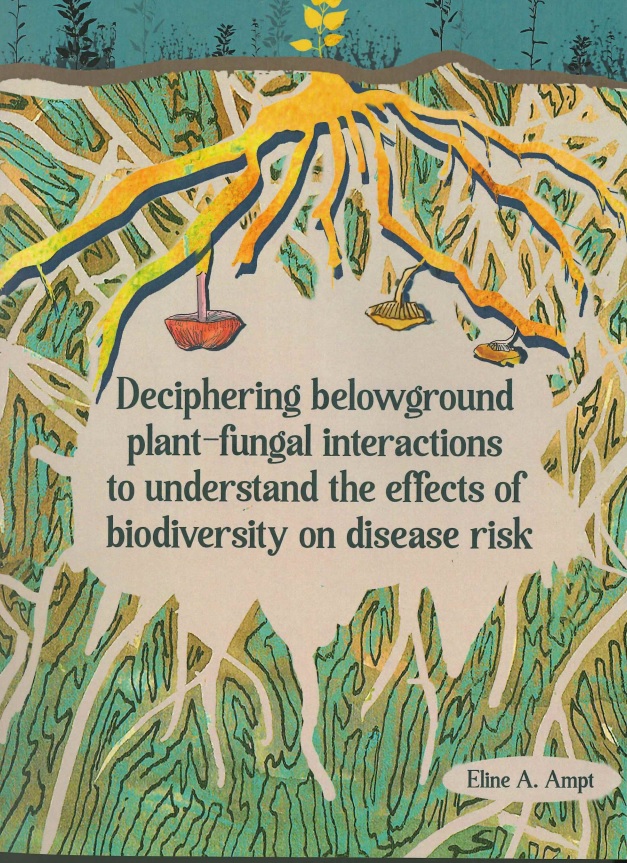 Delay
Ampt used ingenious methods to demonstrate that a friendly neighbour is better than a distant friend. Some neighbours accelerate the spread of fungi, while others delay or even stop infections. The structure of the plant's root system plays a key role. When infection is delayed, this is because the neighbouring plant's root system functions as a wall. 
She enjoys puzzling over extremely complex issues

Liesje Mommer, plant ecology professor
In addition to laboratory experiments, Ampt also did field and model studies. Mommer: 'The field studies were a hell of a job, requiring a lot of perseverance. We frequently wondered how all that data could be processed, and at the next meeting, she would have it neatly worked out. She enjoys puzzling over extremely complex issues.'
The fundamental understanding of underground interactions between plants and fungi has immediate uses. Knowing how neighbours help makes developing growing systems that are more resilient against destructive fungi possible, says Mommer. 'You must carefully consider what varieties you combine.'
Also read: