Text Rianne Lindhout
The UN water conference in New York in March ended on a positive note and with WUR pledging 7.7 million euros for research on water. Petra Hellegers, head of the Water Resources Management Group, explains how these funds will be applied.
Wastage, drought, climate disasters: the water problems are becoming increasingly severe and increasingly imperil food security. 'Who must do what to align the food and water systems better? The joint responsibility lies with producers, buyers and consumers', says Hellegers. 'And thus, no one is inclined to take action.'
Central to spending the 7.7 million euros in research funds pledged for the next two years by WUR president Sjoukje Heimovaara during the conference are 'strategic knowledge development' and 'collaboration'. Hellegers and her colleagues gathered twenty partners wanting to play a part in the required changes. These partners include Dutch ministries, UN departments and the World Bank, but also avocado importer Nature's Pride, Van der Hoeven horticulture projects and SeedNL.
The collaboration began with an event at the UN water conference. This Global Working Group on Water and Food will get together on the WUR campus in September to maintain its momentum and further the action perspectives. During the event at the water conference, Hellegers presented four items on which the group will be working:
#1 Increasing the resilience of the water and food systems
If variations in precipitation increase, the world becomes less stable, and a pandemic can occur; how, then, can you make the water and food systems more robust? Hellegers: 'By selecting different crops, by using drought-resistant seeds, by retaining more water in the soil and by making water a determining factor in spatial planning, for example. But also by considering the role of trade policies and food supplies.'
#2 Making the local impact of global trade visible
Most people still think that saving water means shorter showers. They fail to consider how their food consumption impacts water systems near and far. Too few people are aware that 70 per cent of the world's water is used in the production of food. 'Dry countries can alleviate their water scarcity by importing food, but that makes them more dependent. Changing geopolitical relations increase the risks of this approach.'
#3 Distributing and valuing water differently
Agriculture for staple crops is still considered low-value in terms of water usage: in times of scarcity, these crops are often the first to be cut off from the water supply. 'This hierarchy in the use of water is based solely on money and must be changed. If food security is compromised, social unrest may result. It is important to include other values in addition to the financial aspect in determining who gets what water and when. Aspects such as the social value of stability.'
Another aspect of re-evaluating water is adding value to wastewater. Hellegers and her group conducted research in Jordan last year: 'There, population growth has increased the demand for water by so much that treated wastewater must be used to irrigate farm crops.'
#4 Changing our diet, and food waste is water waste
'Some 40 per cent of all food is wasted in the food chain. Not only in consumer homes. Food is wasted during the harvest, transportation, and in retail in equal measure.' The ever-growing livestock sector is a difficult issue. Livestock eats food that has been grown with all the required water usage, and only a small part thereof is converted into meat or dairy. 'As long as the demand for animal products does not decrease, the production will remain the same.' This, too, is one of the topics the partners discuss.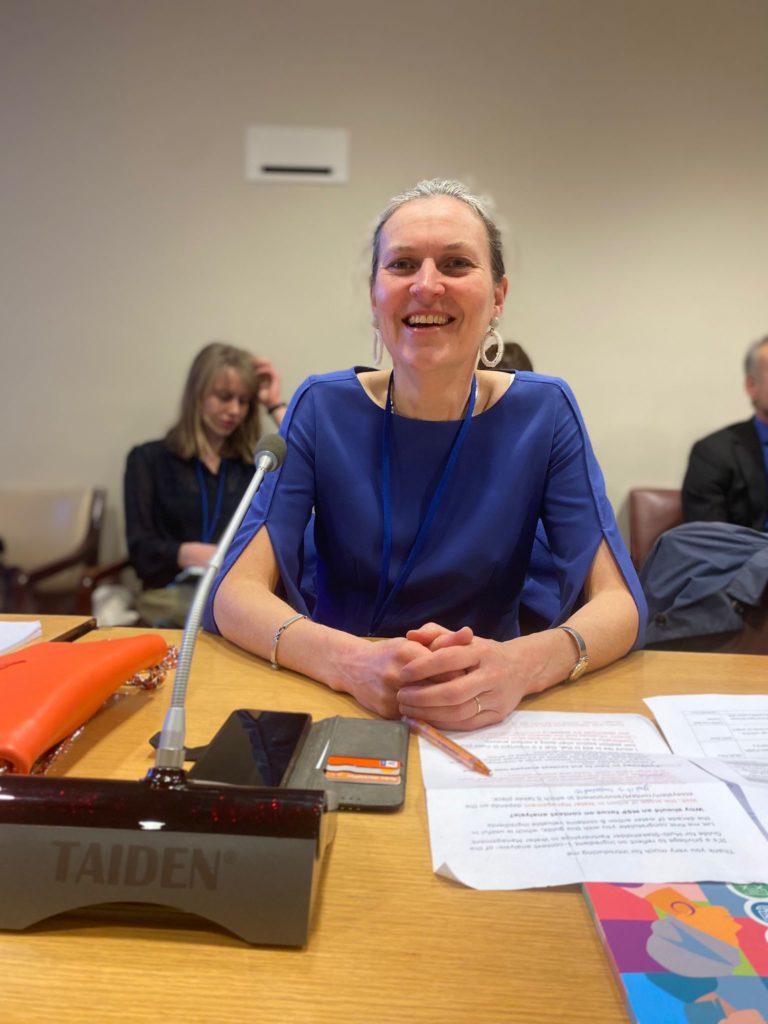 Quite gross
The Netherlands and Tadzhikistan were the joint organisers of the UN water conference. The Netherlands, however, does not provide a shining example of water management. Ours is the most polluted surface water in Europe. We import considerable volumes of water from countries where water is scarce through our food and animal feed imports, and our potable water supply urgently needs a capital injection of billions of euros. Hellegers: 'But we are located in a sunken delta which we successfully defend from the water. The Netherlands has an excellent reputation where water is concerned. Moreover, WUR has many building blocks to shape the transition towards more sustainable food systems that centre on water. We work not only on water management but also on a food systems approach, water purifying methods and spatial planning concerning water. That is unique.'
Also read: