Trees are regularly felled to accommodate construction on the campus. So when trees are planted, it is news. And even more so when 2200 are planted. Leo Goudzwaard, a researcher at Forest Ecology and Forest Management, and his team have been working on the operation for an entire week now.
A meadow of approximately one hectare in size, bordering on the north side of the badger forest, is to become a forest. 'this meadow was being used by Carus and became available', Goudzwaard clarifies. 'A few people came up with the idea of planting trees to expand the Badger forest. For more green and biodiversity on the campus. The Dutch Forest Strategy stipulates that 37,000 additional hectares of forest are to be planted by 2030. We make a small contribution here.'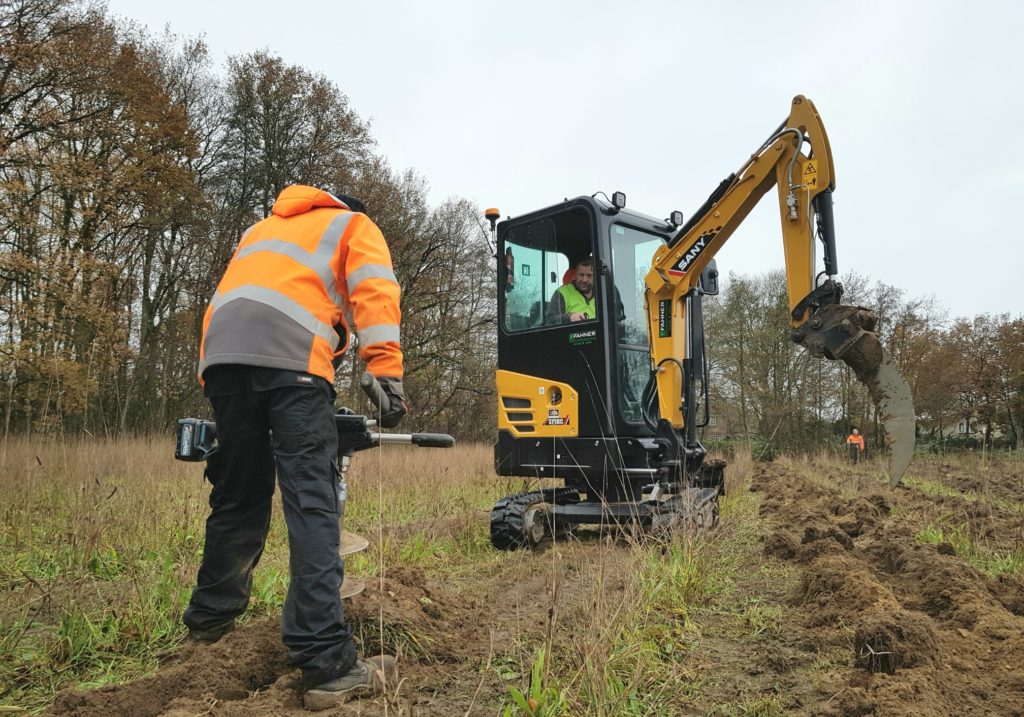 The new saplings are not related to compensation for the trees that were felled for the bus lane on the other side of the Badger Forest. WUR and nature group Mooi Wageningen are at odds over these trees. Room for that compensation has been made available adjacent to the new plantation.
Snowball
The Badger Forest 2.0 is not a continuation of the original. 'Quite the opposite', says Goudzwaard. 'Selecting different varieties benefits biodiversity. We plant twenty varieties, including euonymus, privet, snowball, beech and wild apple trees. Many flowering shrubs with berries and trees. It will be very diverse in terms of varieties and structure.'
Choosing other varieties benefits biodiversity

Leo Goudzwaard, research personnel Forest Ecology and Forest Management
The soil is loosened to facilitate planting. Goudzwaard: 'The spoil has become quite compacted. Beneath a thin top layer, the ground is extremely hard. A crane with a knife cuts the soil open. Holes for planting are drilled with an electric drill. Quite a job. We have been on it all week and hope to be done by Monday.'
Some of the trees will serve science. The planted rowanberry, checker tree, field maple and Turkish hazel are part of a study for the Climate Smart Forestry programme, which studies how different varieties fare on the different soils in the Netherlands.
Also read: