The 2023 Farmers' Calendar is to be released in October. The calendar features a sexy picture of a farmer for each month. WUR students Fabian van Grevenbroek (25) and Rick Baats (31) are two of the models.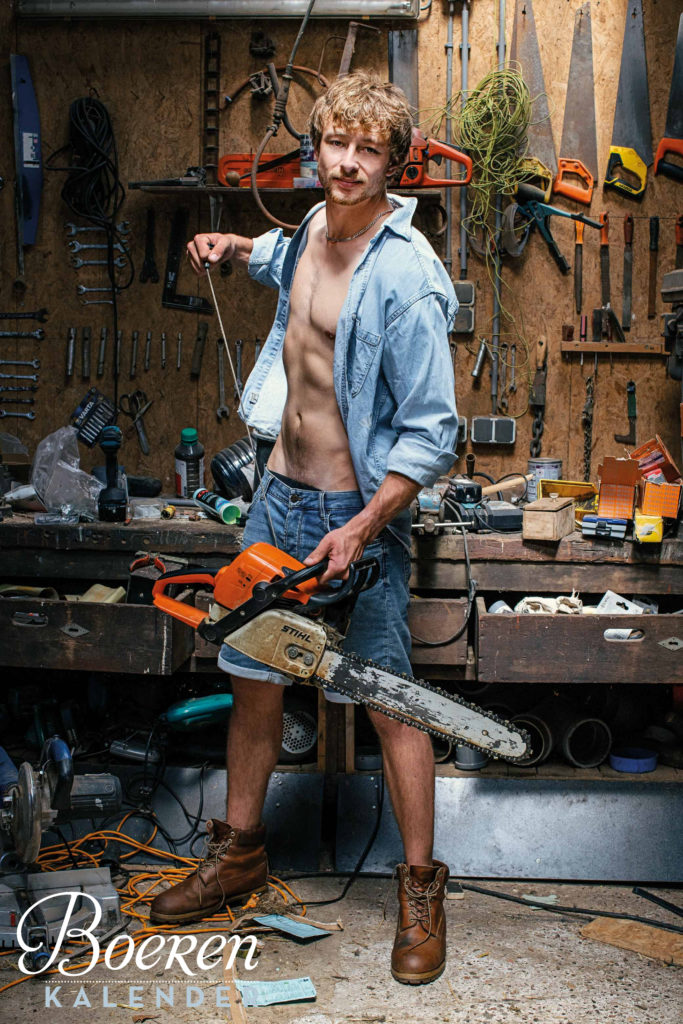 Van Grevenbroek grew up on his parent's dairy farm in Leiderdorp. After graduating in Biosystems Engineering, he aims for a career in agriculture, but not as a farmer. 'I specialise in Farm Technology and Information Technology, and I want to work in robotics and programming.' He sees his contribution to the calendar as an opportunity to draw attention to innovations in agriculture. 'There is much discussion about farmers and the agriculture sector, but barely any mention of the innovations we could deploy to solve issues. And there are plenty of those. This calendar provides a fun way to draw attention to these innovations.'
Part-time farmer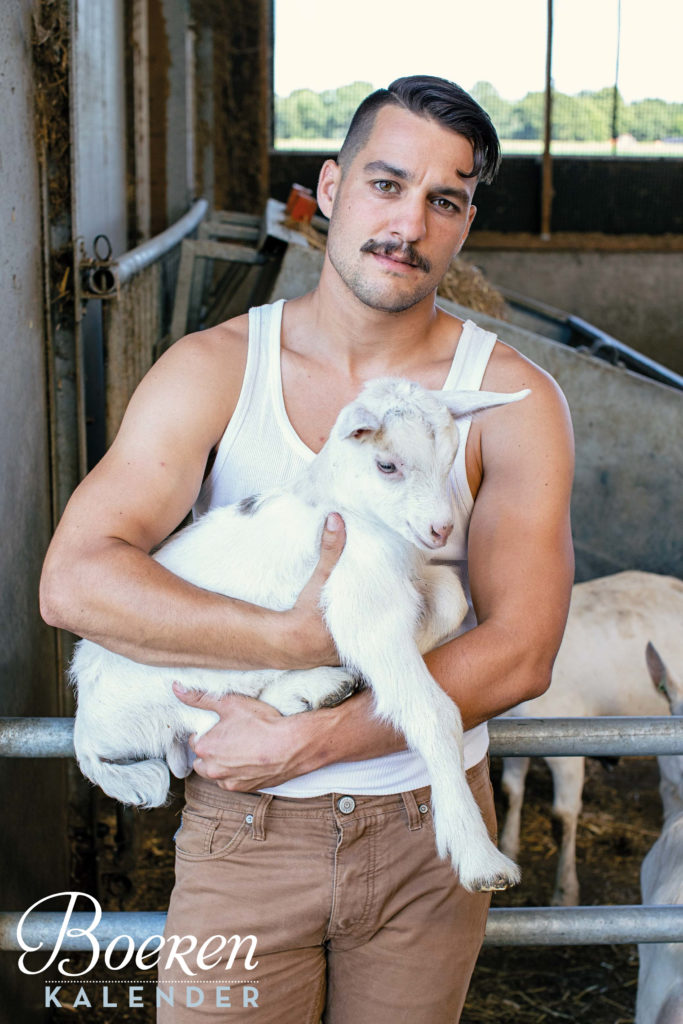 Baats (31) studies Management, Economics and Consumer Studies. He does not descend from farmers but regularly works on different farms. 'I am somewhat of a part-time farmer. When farmers need more human resources, during the harvest, I help.' Baats considered options to start his own business. 'Now, I am happy I didn't do it. Working in the agricultural sector is wonderful, but the legislation does not make it easy.' For Baats, the calendar is a great way to generate positive attention for the sector. 'It's a great way to start a conversation about farmers and the agricultural sector.'
Male and female farmers
'The calendar was initiated to show people that farmers are more than just people who are knee-deep in manure all day', Van Grevenbroek says. He and Baats are featured in the fifth edition of the male farmers' calendar. The female issue appears for the twelfth time this year.
Also read: