The first 'normal' student introduction following two years of covid restrictions started today. Just after ten in the morning, a long queue of students wanting to register formed in Orion. Getting to know the campus, Wageningen, and each other may commence.
Lotte Boer waits for her group a short distance from the queue. She is half an hour early, which is quite a feat since the trip from her home town Leerdam involved a bus, train, and two busses, and took almost two hours. She intends to commute to and from Wageningen. 'I have a room in Ede if I really can't catch the train.'
Second choice
Boer is to study Animal Science, a placeholder programme. 'I wanted to study veterinary sciences, but I failed the entry test. This is my second choice, but I am still looking forward to it.' She will re-try for veterinary sciences next year. And what does she expect from the AID? 'I haven't really looked into the programme; I'll just go with the flow.'
I will just go with the flow. I feel that is also part of the charm.

Maarten Bos, first-year Biotechnology
Maarten Bos from Oudewater feels right at home in Wageningen. 'A great place', he says. 'Nice and small compared to other student cities.' He wanted to study Biotechnology, so there were not many options. 'No, I don't have a room yet; I'm still searching hard. Oudewater is one-and-a-half hours away. I am temporarily staying with a friend in a student house.'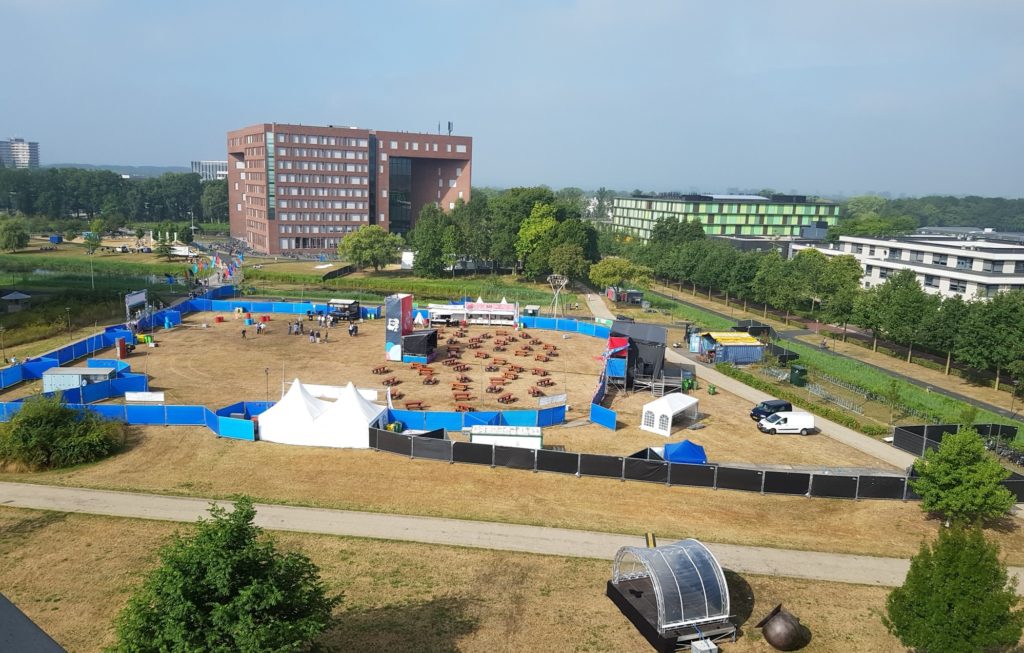 Bos has not delved into the programme either. 'But I have high expectations. I will just go with the flow. I feel that is also part of the charm.' He has given his study considerable thought. 'I don't have a fixed idea of what kind of work I will be doing later, but this is the field in which I want to work. The master's programme will allow me to specialise.'
Okker Aung immediately catches the eye with his exotic looks and black hair. He is an Erasmus student from Berlin, studying environmental sciences at the Technical University. 'I'm still doing my bachelor's and will be taking courses here for six months.' Aung has a room: he feels quite at home at the alternative Droevendaal.
Never heard of it
But why Wageningen? Aung: 'I wanted to leave Berlin for a while. The university suggested Wageningen. I looked it up online and liked what I saw. And no, I had never heard of it, and even people I know in the Netherlands had no idea where it is located.' What does he expect from the AID? 'I have been told it is mainly about getting to know people and drinking.'
Also read: