The course, which started on Monday 4 July, takes two weeks and focuses mainly on soil health and water management.  The Kurdish Autonomous Region in Iraq aims to take serious steps toward sustainable agriculture.
Howard Koster (Soil Biology) coordinates the course. 'The IOM (International Organisation for Migration, ed.) reached out to us. This UN organisation aims to offer migrants a perspective in their new country of residence. They assist migrants in starting up projects for their country of origin. A Dutch person of Kurdish origin said: "We are the country of the Euphrates and Tigris, the birthplace of agriculture, but we have fallen back. We must take the lead. And in the Netherlands, there is an excellent agricultural university that can help us." He reached out to us with the IOM, and that is how it started.'
Four groups joined forces to organise the course: Soil Biology (Rachel Creamer, Howard Koster), Farming Systems Ecology (Rogier Schulte), Water Systems and Global Change (Carolien Kroeze, Maryna Strokal) and Water and Soil Management (Karrar Mahdi). Stephan Mantel of the soil museum is also involved in the course. In addition to lectures, there are field trips to the greenhouses in Bleiswijk, strip-tilling in Lelystad and the Wageningen Food Safety Research labs.
The story continues below.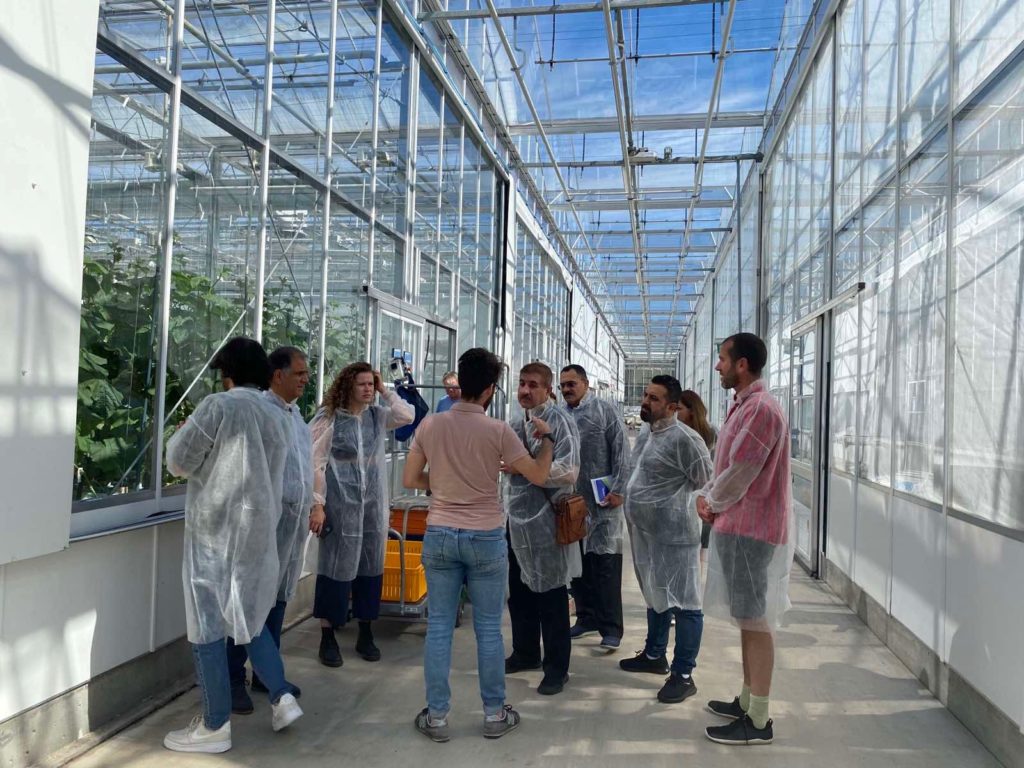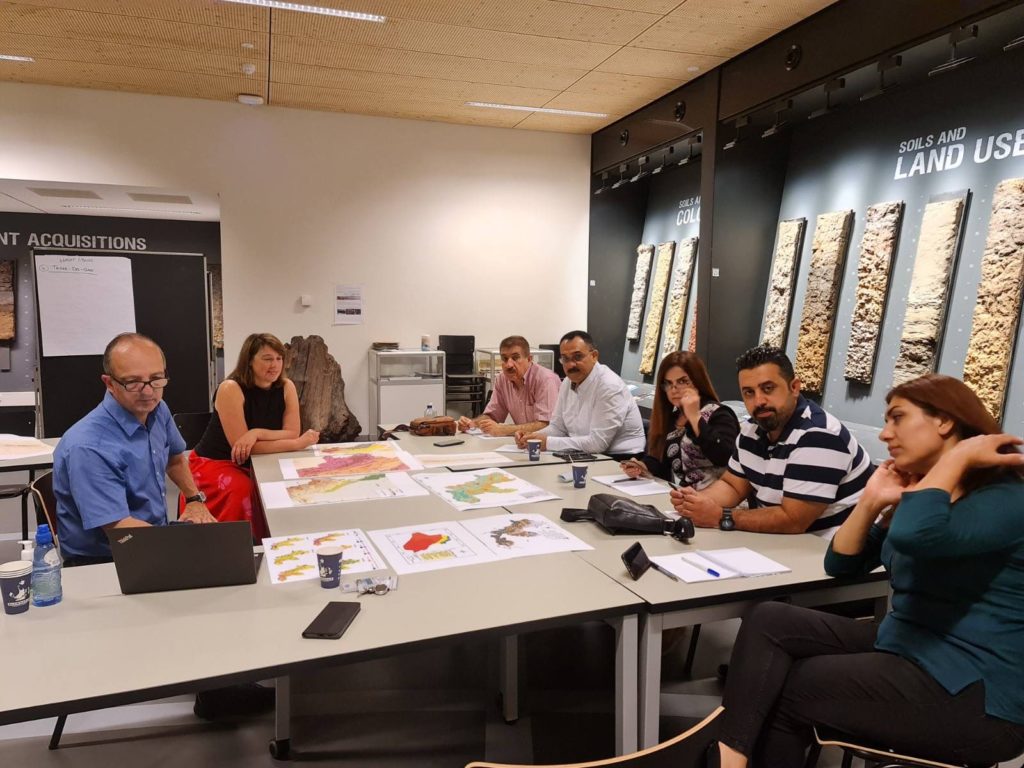 Preparation, theory, practice
The project consists of three stages, Koster explains. 'Since we have only two weeks to teach, the first stage was all about preparation. During that time, the participants followed the Soil For Life moocs while we gathered knowledge on the region. The second stage is this crash course. Two weeks is very little, but enough to plant a seed within the participants. During the third and final stage, the students apply the knowledge they have gained in a small area in the Kurdish region. The local governor wants to move forward with sustainable agriculture and water storage. The plan is to start by applying this in a small area and then scale up. We would like to remain involved to see the planted seeds come to fruition.'
Koster noticed that the Kurds were particularly eager to learn from the Dutch agricultural successes. 'They thought: everything is well-organised in the Netherlands. We must copy that. While we are currently facing protesting farmers as a result of the nitrogen crisis. While intensifying Dutch agriculture, we paid insufficient attention to the environment and the depletion of natural resources. Those are lessons we are learning the hard way now. The Kurds wish to develop their agriculture. We instil in them the necessity of doing so sustainably. WUR spearheaded the green revolution. Let us now spearhead a revolution that really is green.'
Gathering knowledge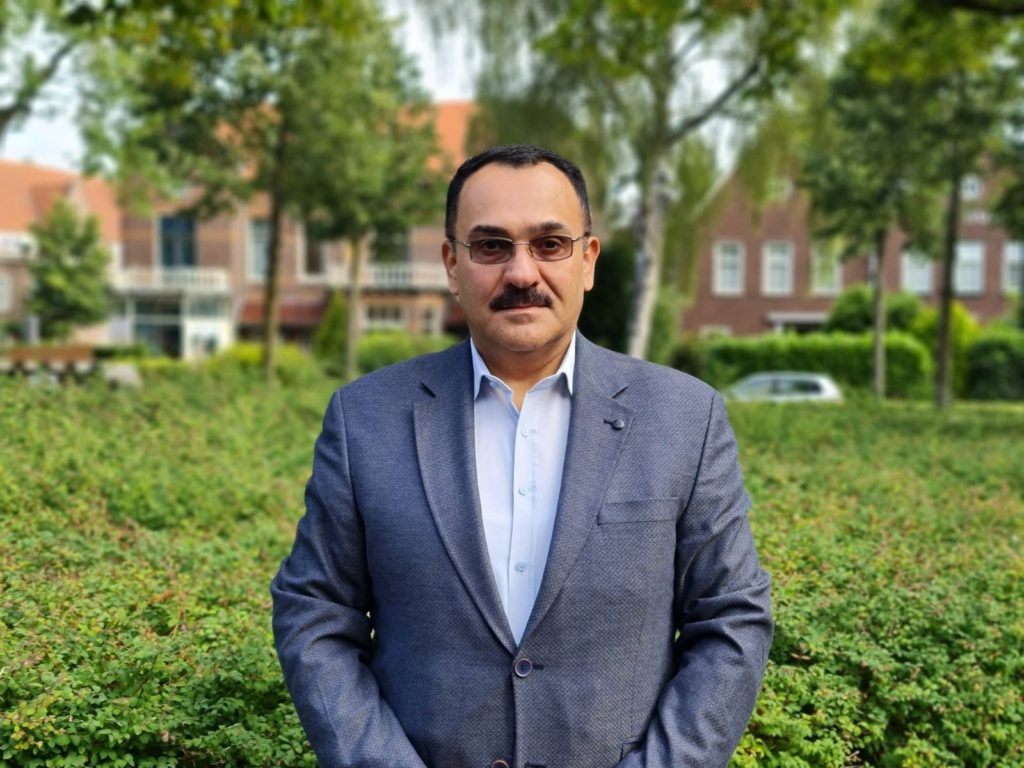 Rizgar Hammad Kheder, one of the participants, is an advisor in the ministry of agriculture and water resources in the Kurdish Autonomous Region. 'All the lecturers and professors are extremely helpful. We learn a lot about food and water safety and quality. In our region, we aim to develop an agricultural system that uses as little of the available water as possible, benefits biodiversity and keeps the soil healthy. That is why we are here.'
Kheder hopes that the course is the start of a long-term collaboration between the Kurdish Autonomous Region and WUR. 'We are very grateful to all who have participated in making this possible.'
Also read: