With the global decline in insect numbers, setting an example in education was long overdue, associate professor Nina Fatouros thought. Students that join the annual excursion to the Pyrenees in June for the Webs of Terrestrial Diversity (formerly known as Flora and Fauna of Europe) will no longer be required to mount insects.
I recall my own participation in the Pyrenees field trip as a biology student in 2009: a fellow student mounted butterfly after butterfly for his personal collection. All of them were collected in a single day and left to perish in the killing jar. With some life in them still, they were mounted and remained flapping and trembling for some time in front of my weary eyes.
This is precisely what Nina Fatouros (Biosystematics) aims to prevent. 'Each team of students started their own collections. In 2017 we cut this back to one collection per group. Still, some students collected insects for their private collections.' She wanted a uniform policy: 'The number of students who do not want to kill animals has increased over time. Since 2019, students are prohibited from killing insects.'
Endangered species
'It felt hypocritical to teach about the decline of insect populations, while simultaneously have students mount insects', Fatouros states. Her predecessor felt that the catch was harmless in terms of the total insect population in the mountainous region, but Fatouros wanted to set an example. Particularly in education. There is a perfectly good alternative. In the decades the course has been taught, an extensive collection has been gathered. Teachers now take this collection along on the trip. Students learn how to categorise the mounted insects into the correct families. There is no need for a new collection.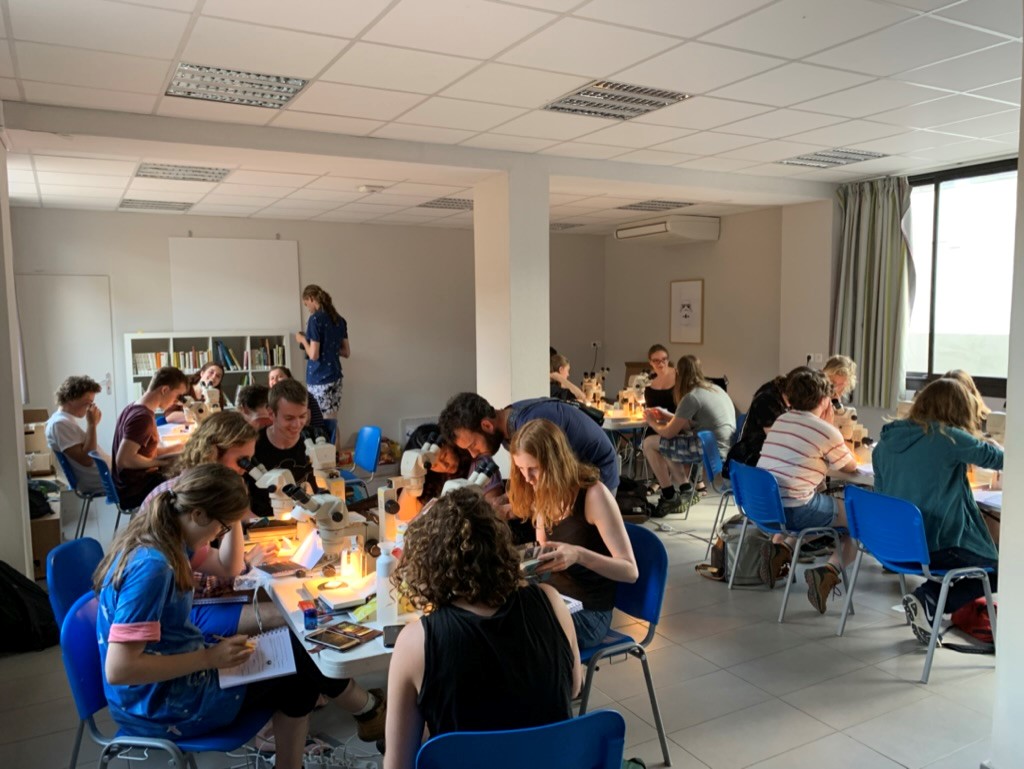 Moreover, there is no need for students to learn how to collect and mount, according to Fatouros. 'These days, we also teach students other methods of identification such as DNA barcoding. I just heard there is a website with a red list of taxonomists that are going extinct.' The number of classical taxonomists is waning. 'A shame, and we must prevent further decline. But new developments enable us to determine the insect species directly from its DNA, which is particularly useful if it is a caterpillar or egg, for example.' Although this still requires killing insects, the numbers are far fewer than previously. Each team of students may kill ten insects for a research project.
Broken legs
In addition, students learn to survey butterflies and dragonflies in the field along fixed routes in an area. 'Thus, we want to set up long-term research to map population trends among insect species', Fatouros explains. The only downside is that the collection is not always on par. 'Legs break off and make it difficult to identify.' Teachers will have to replenish the collection from time to time. The field trip in 2019 was successful, says Fatouros. 'The rules were clear and followed by everyone.' During corona, the excursions were cancelled, which is why the second edition of this course with the new approach is to take place in June of this year.
Also read: