The winter is coming, and the typical Bolzanino has already decorated their door with all sorts of Christmas decorations recovered from the attic. And while one restrictive measure after another is announced in the Netherlands, there is fortunately something that is multiplying even faster than the Omicron variant: the local Christmas folly.
The small city centre boasts five Christmas markets, each with its own character. There are cute wooden huts everywhere selling homemade candles, pretzels, and socks. You can even find a small ice rink near the station, and you can't escape a homemade mulled wine. It creates a cosy city atmosphere, also because the Italian and German population come together here, under the common denominator of Christmas.
When I tell that I will probably just stay in Italy to celebrate Christmas, I often get a frown in response
Personally, I am not too bothered about Christmas. When I tell my fellow students that I will probably just stay in Italy to celebrate Christmas with my friends, I often get a frown in response. I find my own winter fun on the ski slopes. You can pick from eight different ski areas within an hour radius on public transport here. As a student you get a great discount on a season pass and I lugged my own equipment on the train to Bolzano at the start of my Erasmus.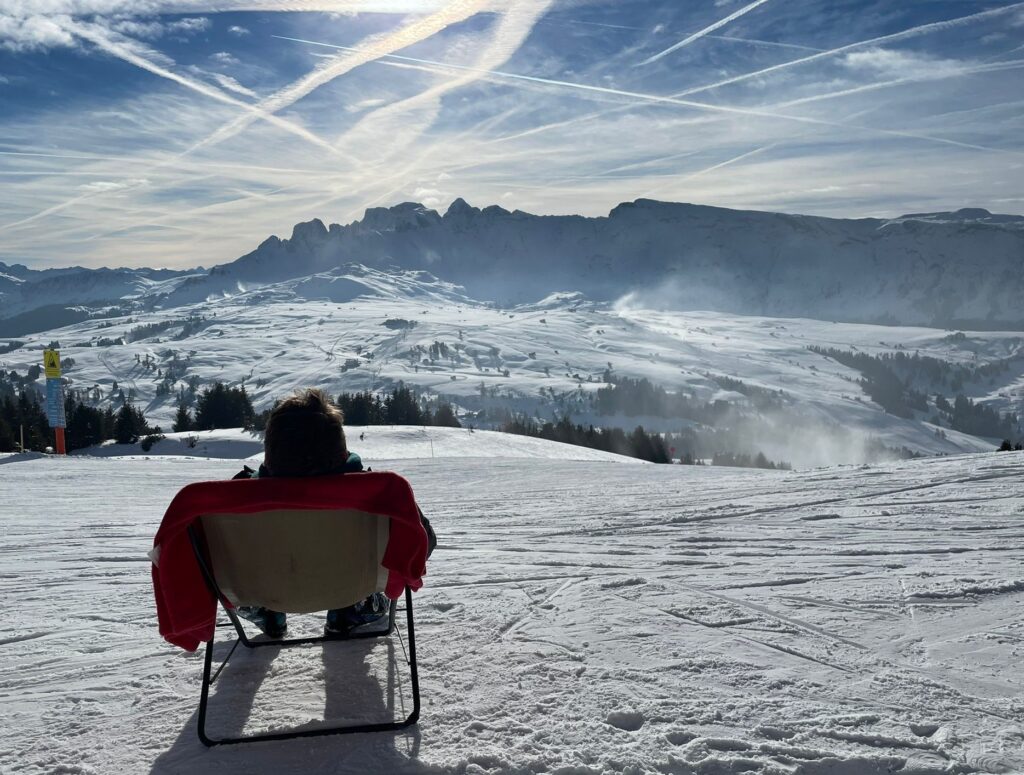 Last week, we had a winter sports day with the university sports committee. We drove to a small ski area with three full tour buses. During lunch they had arranged for a DJ set that, over the course of three hours, played all the schlager music we had missed over the past year. At the very top of the ski area, the weather and the view were beautiful (see photo).
Once back in my room, an enthusiastic Italian appeared to have hung a batch of Christmas lights exactly opposite my bedroom window, enough to make the Eiffel Tower jealous. I'm sure the average epilepsy expert would have put a warning sign beside it. One advantage is that I no longer have to set an alarm, as it is impossible to sleep through the flashing lights after eight. Fortunately, that is the only downside in the sea of bright spots that light up Bolzano this month.