In the latest global ranking of the most frequently cited scientists, WUR features 26 researchers, 5 of which are women. This number shows a steady increase.

Just two years ago, soil scientist Saskia Keesstra was the very first female WUR-scientist to feature in the ranking. The share of women among the WUR scientists in the ranking is now 20 per cent. The total number of WUR scientists in the ranking increased by one.
Soil scientist Keesstra, ecologist Liesje Mommer and microbiologist Clara Belzer are joined by soil scientist Violetta Geissen and aquatic ecologist Ellen Besseling. The latter, however, no longer works as a scientist but took on a position as a policy advisor with the Rijn and Ijssel water authority after obtaining her PhD in 2018.
Highly Cited
A mention in the Highly Cited indicates the scientist is among the most frequently cited scientists in one or more fields. The ranking is based on the number of articles that are most frequently cited as well as the total citation score of all articles. The global ranking lists 6600 scientists this year.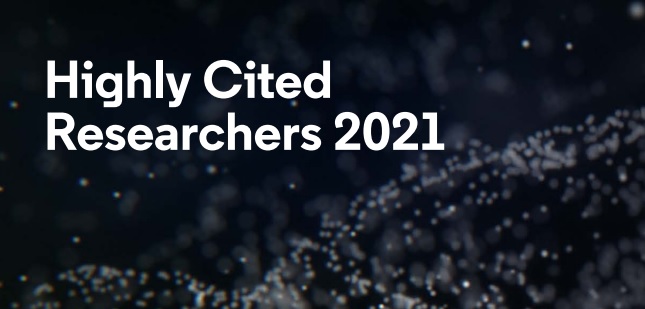 The list of Wageningen's frequently cited scientists is a dynamic one. Six names were removed from the list in 2020: Lourens Poorter, Marcel Dicke, Vincenzo Fogliano, Martin Herold, Gerard Heuvelink and David Kleijn. In addition to the abovementioned women, new names on the list are: hydrologist Albert van Dijk, entomologist Arnold van Huis, aquatic ecologist Egbert van Nes, plant scientist Jasper van Ruijven and biochemist Dolf Weijers.
List of countries
With 207 names, the Netherlands performs exceptionally well and is listed sixth on the list of countries. The United States remains unchallenged in the number one position it has occupied for aeons, with 2622 scientists making up 40 per cent of the total. Next come China (935), England (492), Australia (332) and Germany (331). Within the Netherlands, Utrecht is just above WUR with 29 mentions.
Rob Alkemade, environmental systems analyst
Gerco Angenent, plant scientist
Clara Belzer, microbiologist
Ellen Besseling, aquatic ecologist
Albert van Dijk, hydrologist
Violette Geissen, soil physiologist
Ken Giller, plant scientist
Jan Willem van Groenigen, soil biologist
Rudolf de Groot, environmental systems analyst
Arnold van Huis, entomologist
Martin van Ittersum, plant scientist
Saskia Keesstra, soil scientist
Michiel Kleerebezem, microbiologist
Bart Koelmans, aquatic ecologist
Marnix Medema, bioinformatician
Liesje Mommer, plant ecologist
Egbert van Nes, aquatic ecologist
Oene Oenema, soil scientist
John van der Oost, microbiologist
Wim van der Putten, nematologist
Jasper van Ruijven, plant ecologist
Michiel Schaeffer, environmental systems analyst
Marten Scheffer, aquatic ecologist
Andrzej Tabeau, economist
Willem de Vos, microbiologist
Dolf Weijers, biochemist
Also read: