Hidden between former Unitas and the Schip van Blaauw lies a vegetable garden complex. The vegetable farmers celebrate their first lustrum this Sunday. Exactly one century after the professor of Microbiology, Nicolaas Söhngen developed the complex. Not as a vegetable garden but as testing plots for scientific research.
Journalist Gert van Maanen wrote a booklet on this piece of WUR heritage. Söhngen had the plots constructed in 1919, along with the adjacent Microbiology Laboratory, an official residence and a gardener's house. That same year, the Senate thwarted an even more ambitious plan to develop a campus on the Wageningse Berg.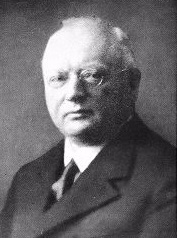 On these plots, forty in total measuring six by seven metres and separated by concrete walls, long-term experiments were conducted on the role of soil bacteria and fertilisers on crop yield. Van Maanen recovered the lab journal that was kept between 1920 and 1940. In retrospect, says Van Maanen, Söhngen's ideas were 'almost visionary'.
Revival
Söhngen focused strongly on soil quality and closing cycles as a foundation for healthy agriculture, says Van Maanen. This research enabled Wageningen to build a veritable treasure trove of knowledge on the role of soil bacteria in soil fertility and plant resilience. 'A research domain that is being revived in 2021.'
To be honest, I hope the new name will refer to the past. The Plotters, perhaps?

Jan Schakel, chair of the growers' association
Söhngen's successors had different priorities. In 1987 the last research was conducted on the plots. In 2002 the complex was almost demolished by a developer who bought the land from WUR. In 2004, the plots were designated as a national heritage site. Local residents set up vegetable gardens in 2016. Van Manen is one of them.
Unknown
The existence of this heritage is unknown to many Wageningen residents and even to many in the WUR-community. During the open day, there will be tours and music, as well as snacks and beverages. Visitors are invited to propose a new name for the club, chair Jan Schakel says. 'But, to be honest, I hope the new name will refer to the past. The Plotters, perhaps?', he jokingly suggests.
What: Open day vegetable garden association
When: Sunday 19 September 13.00-16.30 hrs.
Entrance: Through the gate into the Schip van Blaauw area
Also read: