An illustration accompanying the article Italy's New Government Goes Full Trump on the American opinion website The Daily Beast.
Populism is not an Italian phenomenon
'I follow the news from my home country using various Italian and foreign newspapers and media. In the Italian media you tend to read anti-German, anti-Europe and anti-migrant news. In Northern European media the story is different. The respected British Guardian and the Dutch nu.nl have a different level of depth and analysis, with nu.nl the more superficial and sensationalist of the two. What they have in common, though, is an underlying sense of "imminent disaster" coming from Italy.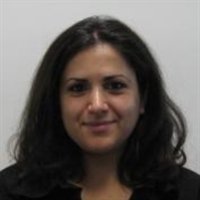 Simona Pedde, PhD student from Italy, talks about the situation in her home country.
If you are looking for unflattering depictions of Italy and Italians, I recommend the British Economist or the German Spiegel. Overall, non-Italian media tend to publish stories confirming the stereotype of Italy performing badly. I can see that people are entertained by that. People present interpretations and opinions as if they were facts. The rise of populist parties is related to this. It is not an Italian phenomenon but is happening all over Europe and the western world. In my view, Italy faces serious internal structural problems and needs support from a reformed European Union, a union of the people themselves. The new government promised more money for all citizens. I seriously doubt that they will reach their goal since I do not see them providing a clear vision on how this would work. Another main goal of the administration is to reduce the number of migrants in Italy. Funnily enough, they do not care about the number of people leaving Italy. There are many Italians who would like to stay in their home country but are leaving because they have no opportunities there. I have serious doubts whether the new government will be able to deal with the current challenges. I hope they will prove me wrong.'